How do you sell a high-performance serum?
How do you sell a high-performance serum?
Hosted Content
Snowberry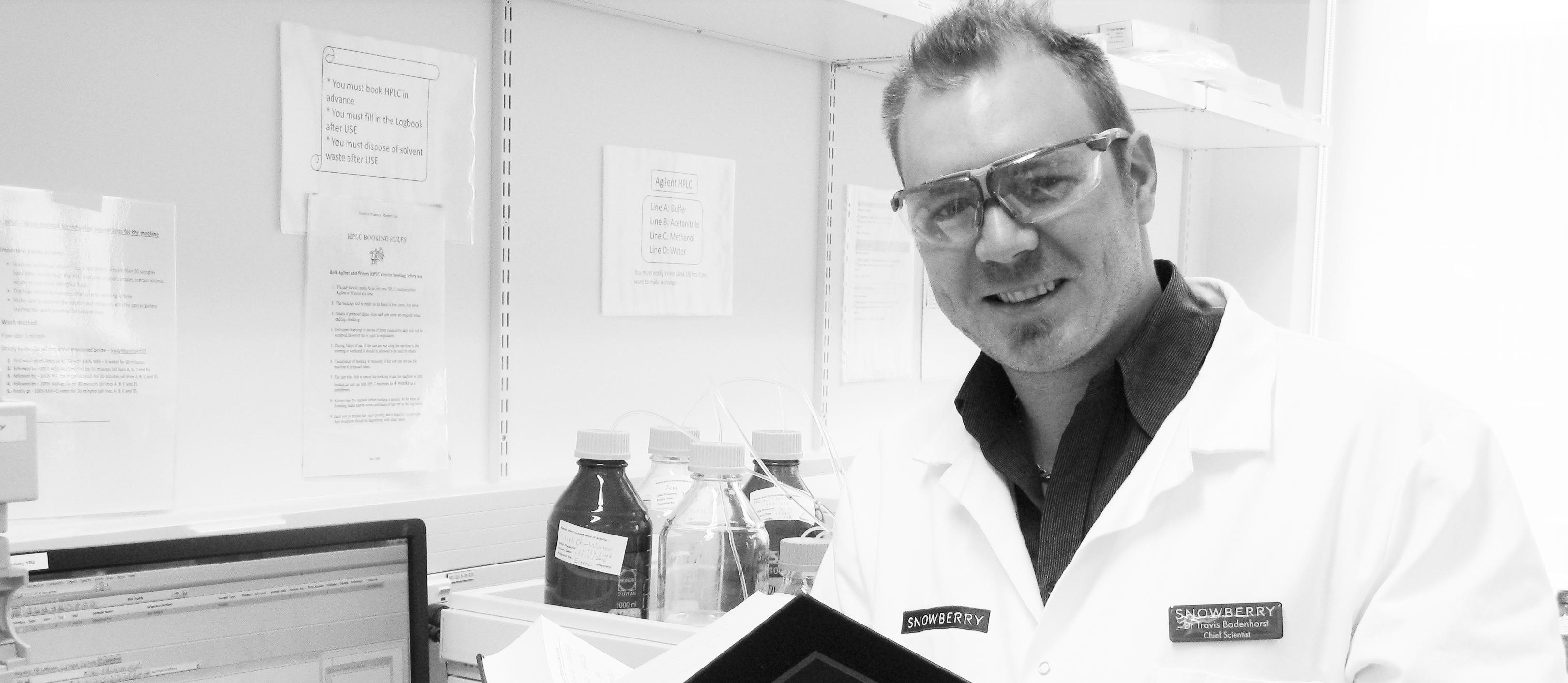 Dr Travis Badenhorst is the Scientist at Snowberry Skin Care and President of the NZ Society of Cosmetic Chemists.
'It is important that you can say to any consumer, these serums work, and you don't have to take my word for it. That's the power of the gold standard' says Dr Travis Badenhorst, scientist at Snowberry Skin Care.
What customer really want to know is that it works!
In my experience as a pharmacist, one of the biggest challenges I faced, was explaining to customers, how to select an anti-ageing product and particularly, an expensive face serum, best suited to them.
The problem of course, arises from the sheer number of competing products and also because, and unlike prescription products, my customers were able to choose.
And free choice is not always a good thing! Many retail studies in all sorts of categories, have shown that greater choice often makes a purchase decision more difficult.
No longer a pharmacist, I am a formulator of high-performance anti-ageing skin care products for Snowberry, which means that I must think even more carefully about what consumers really need, and then how best to make that purchase decision as easy as possible.
As a salesperson in a pharmacy, you will know that there is one thing that every consumer wants – the bottom line if you like – and this is regardless of fragrance, feel and price – what customer really want to know, is that it works.
Of course, a serum must feel and smell great too, but if we take that as a given, the real consumer need that we must get right, is making sure that the serum will produce a positive outcome.
And the term that is used to describe this outcome, is 'evidence-based results.'
Gold standard clinical trial
What that means, and it really is quite simple, is that the skin care brand is able to show with real evidence, that the serum will work.
And here's the challenge for you. How do you know which of the serums on your shelves, are 'evidence-based?'
Fortunately, there is only one way, and it is called a 'gold standard clinical trial.'
Without delving too deeply into the science, what this means is that a product has been proven by the only scientifically reliable trial, to produce a result – it might be reduction in average wrinkle depth for example – that your customer can rely on to be a likely outcome for them too.
That's why it's called 'gold standard.'
There's no 'silver' and no 'bronze.'
If the evidence to support a product's anti-ageing claim is not from a gold standard clinical, then it is scientifically unreliable and I would suggest, should not be trusted.
Snowberry has two anti-ageing face serums – the New Radiance, at $40; and the Intensive Renewal Face Serum at $124.
Their anti-ageing efficacy has been proved by gold standard trial in Germany and France.
Both are the result of six years of original skin science, representing world-first anti-ageing skin science.
The reason for the price difference is simple.
With more peptides and vitamins, the Intensive Renewal Face Serum can simply do more.   
It is important to Snowberry that we, and you can say to any customer, these serums work and will help.
But you don't have to take ours, or your word for it.
That's the power of the gold standard.