Nature & Science – myth or reality?
Nature & Science – myth or reality?
Hosted Content
Snowberry New Zealand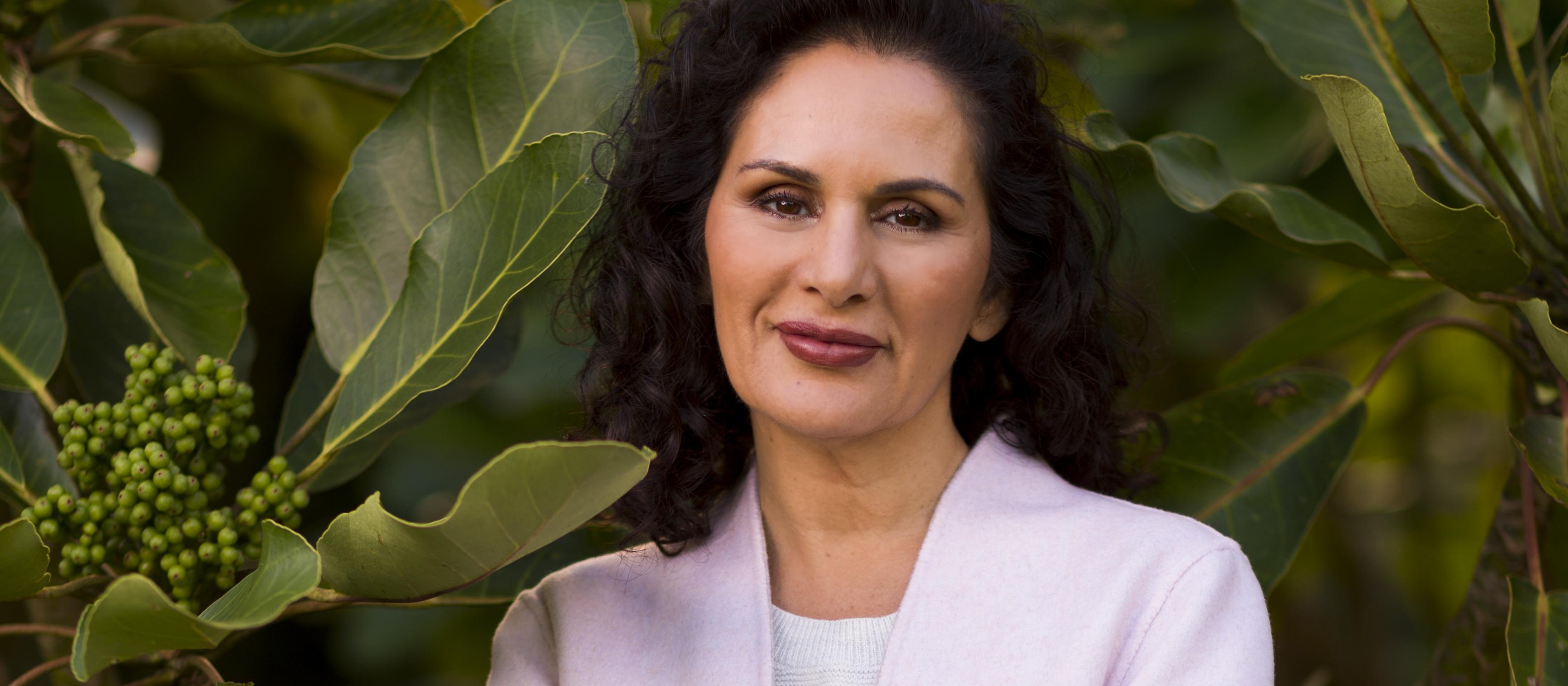 Snowberry's founder and cosmetician, Soraya Hendesi.
"It's very easy to fool consumers into thinking that there's genuine science in a skin care product" says Soraya Hendesi, Snowberry's founder and cosmetician.
Nature & Science
It's an expression increasingly bandied about in skin care these days – but what does the 'science' part actually mean, and how should salespeople in pharmacy advise their customers of the benefits or otherwise of this apparently attractive idea?
We know that many consumers lean towards natural skin care, with studies showing that more than half, pay attention to ingredients and nearly half, prefer natural ingredients. However, and here's the rub, of those preferring natural products, only 15% are looking for 'natural-only.' And one NZ study has indicated that women over the age of 50, prefer to use skin care that is scientifically proven.
Two people with an intense interest in this subject are the Founder, and the scientist at Snowberry skin care. Founder, Soraya Hendesi, is a cosmetician and not a scientist. Dr Travis Badenhorst, also Vice President of the NZ Society of Cosmetic Chemists, is Snowberry's Scientist and formulator.
"Travis and I are perfect complements," says Soraya. "I wanted safe and natural skin care but I also wanted proven effectiveness. In other words, I wanted to Snowberry to actually make a difference to ageing skin that could be scientifically proven. Of course, I didn't understand what kind of science that would be – but I knew enough to know that I needed real scientific expertise. And that's why we persuaded Travis to join our team."
Dr Badenhorst agrees. "I knew immediately that in Snowberry we could do things that most other skin care brands won't – especially those that largely hang their hat on being natural. I love natural ingredients and most especially, those we can obtain from NZ rainforest, but I also know that to accomplish what Soraya was looking for, would take some long-term and really quite high risk research."
Snowberry's scientist and formulator, Dr Travis Badenhorst.
High risk pays off
By 'high risk,' he explains, it is research that will take years and which might not in the end, do what we hope. In Snowberry's case though, that R&D, carried out under Dr Badenhorst's leadership at the University of Auckland, resulted in a world-first breakthrough in peptide transfer. "What that means, is that we found a way to include peptides that are critically important to skin health, into a serum in such a way that rather than sit uselessly on top of the skin, it is rapidly absorbed into the skin's cellular matrix. This is a hugely important development and as far as we know, an advance not shared with any other skin care product."
So, 'Science,' in skin care means really doing science, and not pretending, says Soraya. "It's very easy to fool consumers into thinking that there's genuine science in a skin care product, and that's partly because most of us, and I include myself, don't really understand what the science of peptides means. In this respect, I, like most women, have to take the word of independent experts. After all, we can hardly take the word of the skin care brand itself! And that's the main reason that we gave our New Radiance Face Serum with CuPEP™ to Dermatest Medical Research Institute in Germany, and requested a gold standard clinical trial."
Dr Badenhorst explains that a gold standard clinical trial, is the only standard of evidence that dermatologists and other scientists will accept. It means that the measured effect, for example, a reduction of wrinkle volume, is unlikely to be by chance.
"I think that's wonderful!" says Soraya. "Before I started Snowberry, one of my greatest frustrations was not knowing what to believe. Some brands suggested they could reduce lines and wrinkles by 90%! Some suggested that their 'miracle ingredient,' that was so secret no-one could even know what it was, would turn back the clock by decades…and some simply use scientific terminology to bamboozle."
Before Dr Badenhorst joined Snowberry, he was a pharmacist, and that experience he says, causes him to be very sympathetic to the plight of beauty salespeople in pharmacies. "Because you're selling skin care in a pharmacy, consumers do expect to get expert advice. But pharmacy salespeople are often in much the same boat as their customers – they have to take at face value what skin care brands are telling them."
How is Snowberry different?
"Snowberry is different," says Soraya, "because I can say to any consumer, our New Radiance Face Serum, and our even more advanced Intensive Renewal Face Serum, are proven by gold standard clinical trial. I can say that the original science carried out by Travis and Snowberry, has been published in the international Journal of Aging Science. I can also say that our New Radiance Face Serum was the only anti-wrinkle serum on earth, invited to be presented to the 23rd World Congress of Dermatology. I don't know of any other brand that can give this kind of assurance to a consumer. And I'm very proud of that."
Soraya says that we know that consumers are confused, but she also says that pharmacy staff are uniquely positioned to help them through that confusion. "In Snowberry, we suggest to consumers that they need a two-step strategy. We call it 'Protect & Refresh.' The first part means that skin care products must help to maintain and strengthen the skin's natural barrier. The second part means that as we age, we must look for skin care proven to help boost the skin's cellular matrix. Every Snowberry product is designed to support this strategy. And that's where real science makes the difference. Of course Snowberry is natural skin care – but that 'Nature' is uniquely reinforced and made far more effective, by world-first science. And the gold standard clinical trial, the Journal of Aging Science, and the World Congress of Dermatology, means that no-one has to take my word for it!"