Professional Plus Classified
Thanks for your interest in classified advertising
Choose from one of three standard print and online advertising options below or get in touch about a custom classified advertisement.
Template ad (

86mm

 x

120mm

) in 1 printed issue of Pharmacy Today (published monthly)
Featured listing in Classifieds on website (30 days)
Tile ad on Pharmacy Today website (30 days)
Homepage listing on website (30 days)
Pharmacy Today

enewsletter

notice (published weekly)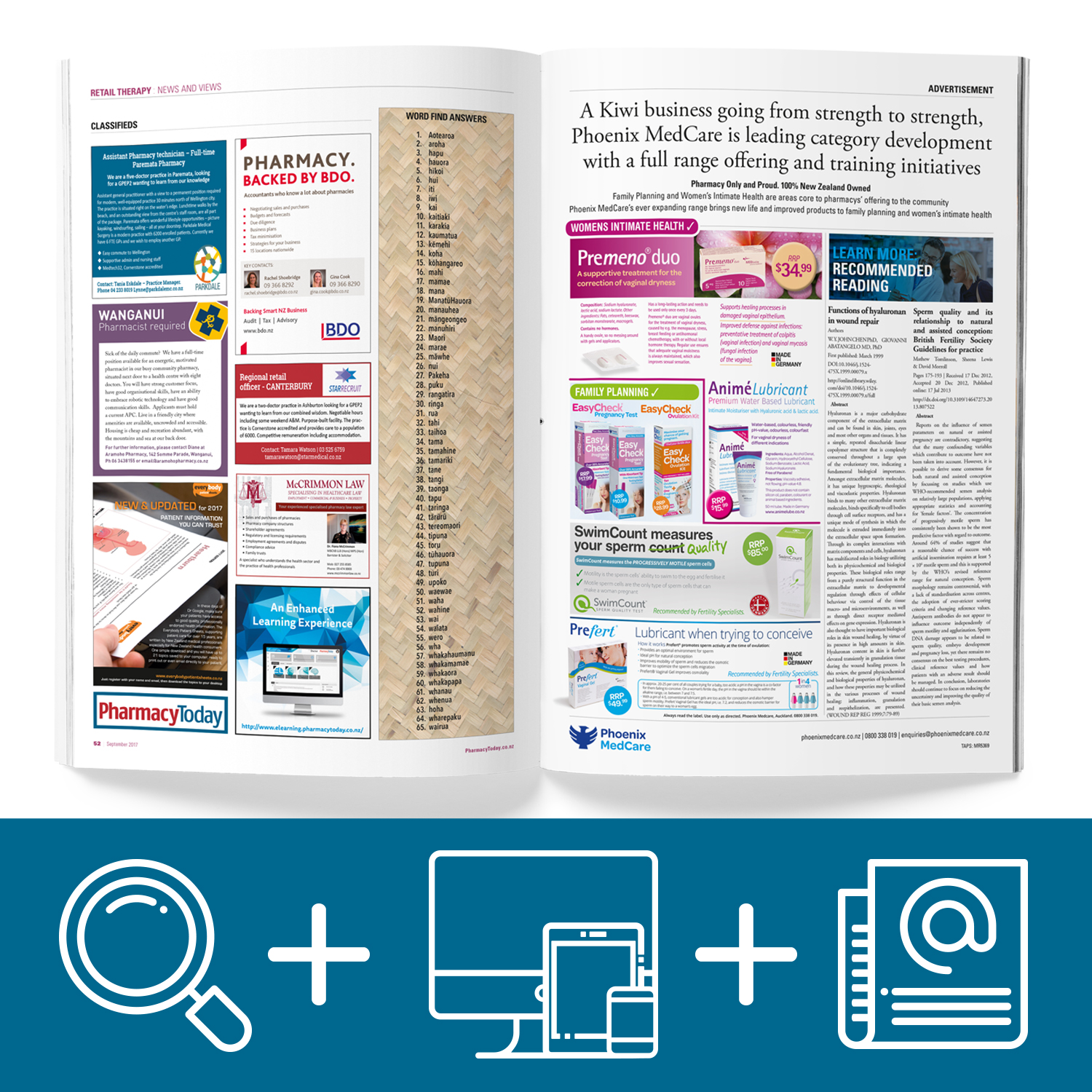 Like a discount for multiple classifieds? Online purchases aren't your thing? For enquiries and bookings, get in touch with Ali Jacobs, classifieds specialist.
Advertising specs
Download our 2017 Media Kit for online, display and classified advertising below.
Open Media Kit PDF