Australian permits boost Blis Technologies to maiden profit, after 19 years
+Unfiltered
Australian permits boost Blis Technologies to maiden profit, after 19 years
Wednesday 29 May 2019, 11:49 AM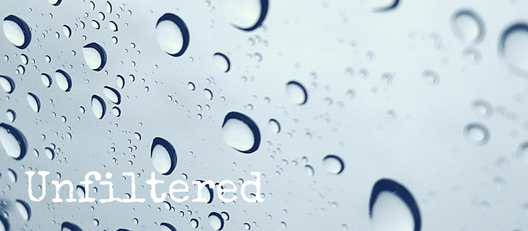 Probiotic manufacturer Blis Technologies is finally seeing the fruits of its labour, reporting a maiden profit of $400,000 as it establishes itself in the Australian market almost 19 years since it was founded.
"It's good to be able to deliver that to shareholders," Blis Technologies chief executive Brian Watson said.
Blis Technologies markets BLIS K12 and BLIS M18 naturally occurring probiotics in a number of specialised products that promote oral health and prevent middle ear infection, recurring tonsillitis and halitosis and generally support immunity.
It is the commercialisation of research that has been in development for more than 30 years, started by Professor John Tagg of Otago University. The core probiotics have been tested extensively and used commercially by the company for the past 15 years but regulatory approvals have held up its international expansion.
The company received regulatory approval in Australia for its K12 probiotics in late 2017 and for its M18 probiotic in March this year. These approvals have allowed the company to service the Australian market and improve the company's financial performance.
The company increased its revenue by 59% to $8.4 million with the Asia-Pacific region increasing revenue 153% to $4.1m, primarily due to growth in the Australian market.
It has been a long road for the company, which has delivered successive deficits. Watson said that was the nature of the biotech business as one of the key hurdles was regulatory approvals, which can take some time.
"It has taken longer than some investors probably had expected," he said.
Watson said after approvals are granted, the company has the challenge of building a market presence. It has done exactly that in Australia and has partnered with iNova exclusively to gain market share in the country. Watson describes iNova as one of the market leaders in key categories including cold and flu, which gives them significant leverage and presence in pharmacies.
"Their coverage is as good as any distribution partner," he said.
Source: Blis Technologies FY19 annual result summary slides.
The company operates a mixed model, selling both ingredients and branded finished products. The latter is more profitable and growing its proportion of revenue has been a focus in the last financial year lifting its share 19% to 38%.
The ingredients business consists of providing probiotics in a freeze-dried form to foreign manufacturers who use it in lozenges or pills. When questioned about the risk of intellectual property theft, Watson said patent protection, trade secrets in manufacturing and regulatory approval requirements were all barriers to entry for competitors.
The company reported $4.1m in revenue from Asia-Pacific, which includes Australia and New Zealand. Watson said he was not able to disclose how much of the $4.1m in revenue was from Australia but said it was a "significant proportion."
The North American market provided $1.2m in revenue, which consists of a mix of ingredient sales and branded products through Amazon.
The company has seen pleasing growth of sales through Amazon, which Watson said was an attractive model as it allows the company to go "deeper into the value chain" by providing branded products direct to the consumer with limited overheads.
Now Blis was established on Amazon in the US, Watson said, it could look to expand to other countries using the platform.
Outlook
Watson said although the company hasn't given specific guidance for revenue and profit for the upcoming financial year, he expects the company to balance the need to invest in new market opportunities with the desire to deliver profit to the shareholder base.
He said he sees some attractive new market opportunities in Canada and cross border e-commerce opportunities into China, including the daigou (e-commerce) channel. Watson said the Australian business and US business through Amazon are expected to continue to grow.
Watson is confident the company can keep up with demand and said the company has worked to ensure the supply chain from fermentation to delivery can keep up with demand.
"We don't see any significant bottlenecks," he said.
The board of directors is a mixture of old hands and new recruits. Geoffrey Plunket joined in May 2018 and heads the audit committee. Dr Alison Stewart joined in August 2018 and former chief executive of Comvita, Graeme Boyd, also joined in August 2018.
The company last traded at $0.042, up 5% today and 139% over the last 12 months.
Disclaimer: The writer is a shareholder in Blis Technologies