Pharmacy Today ELearning to become subscriber-only next year
+Unfiltered
Pharmacy Today ELearning to become subscriber-only next year
Friday 2 November 2018, 03:24 PM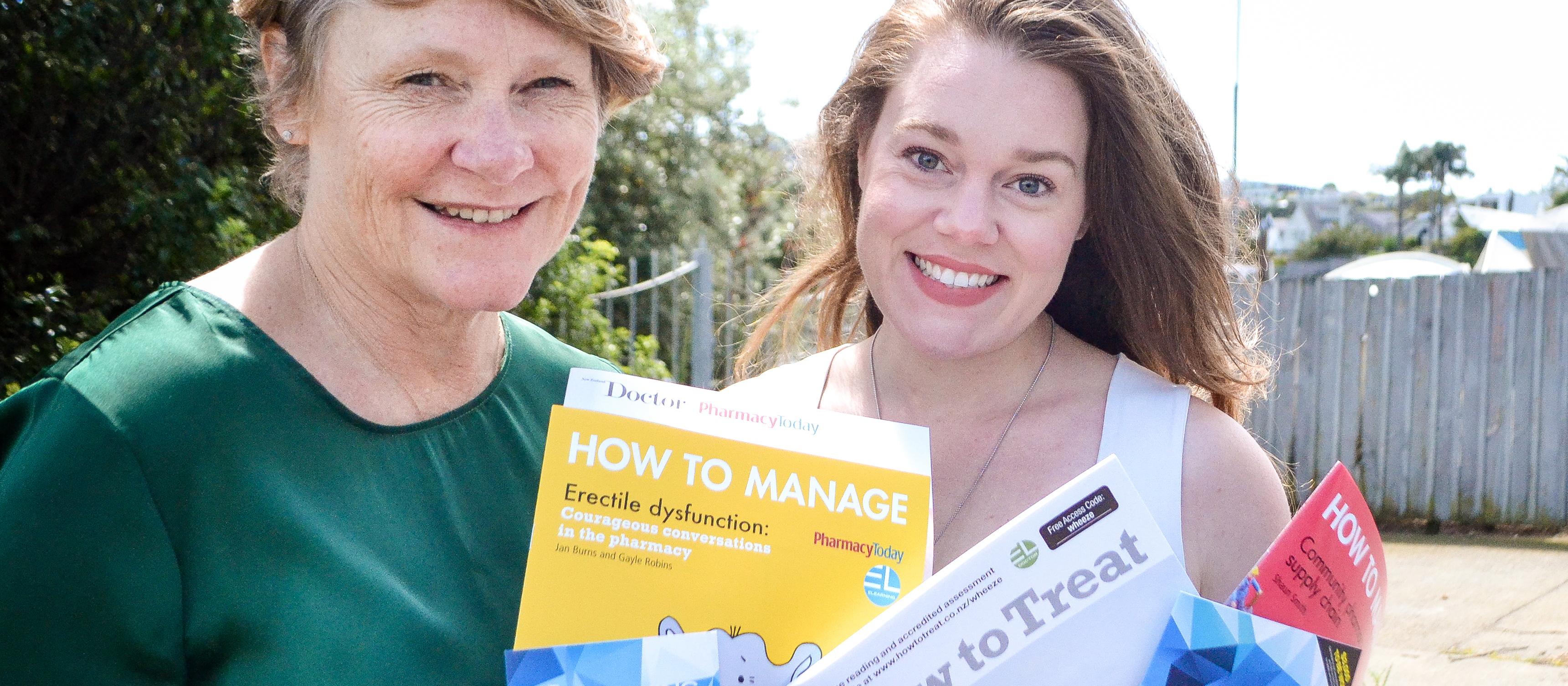 The Health Media general manager Anna Mickell (left) and Pharmacy Today product manager Grayson Cobb showcase some of our best ELearning courses
For five years, Pharmacy Today's ELearning website has provided high-quality online continuing education resources to the New Zealand pharmacy sector. 
This tradition of excellence will continue next year but with a significant change to how it is accessed.  
From January 2019, the full Enhance-accredited ELearning library of courses will be available only to Pharmacy Today subscribers.  The Heathcare Handbook Path courses for pharmacy staff and all sponsored courses will remain free to access for pharmacists and pharmacy staff. 
Users who are not currently subscribers but wish to continue using ELearning, will need to become subscribers. 
This isn't difficult, and Pharmacy Today staff are available to assist you through the process. 
If you have a subscription, but use a different account for ELearning, we can also help you sync accounts. 
To sync your Pharmacy Today and ELearning account, become a subscriber or to set up a colleague with an ELearning account contact us on elearning@thehealthmedia.co.nz or by calling 09 488 4286.
ELearning popular with sector
Since its launch in 2016, our ELearning library has been popular with pharmacists and pharmacy staff. 
It has hosted nearly 700 online courses, on everything from wound care to having courageous conversations about erectile dysfunction. 
Most of the courses are Enhance-accredited for Group 1 and 2 points and the site contains a self-directed training plan to assist pharmacists with Group 3 projects. 
The ELearning platform currently has more than 11,000 active users.
Pharmacy Today product manager Grayson Cobb says our staff are very proud of the ELearning library.
"The small subscription cost will ensure our pharmacy education continues to be the best value with the widest variety of content, most flexible access and the friendliest dedicated ELearning team out there," she says.
Five years of ELearning
Pharmacy Today's proud history of online learning stretches back to 2013, when the first ELearning website was launched in partnership with an Australian company iTherapeutics. 
The first ELearning site delivered more than 40,000 sponsored product and health condition courses to pharmacists and pharmacy staff in New Zealand.  
This period also saw the digitalisation of Pharmacy Today's popular Healthcare Handbook. 
The site, which was originally intended to deliver product training to pharmacy assistants, became popular with pharmacists who were keen to undertake Enhance-accredited professional development. 
James White, the marketing manager of MIMS at the time, says pharmacists embraced the new technology rapidly after they realised it was a very effective way of gaining Enhance points. 
"What it did was it made the continuing education that all health professionals have to do far more accessible and easier to do," Mr White says. 
The Pharmaceutical Society of New Zealand was also very supportive of the new concept, Mr White says, and he credits Enhance programme manager Liz Johnstone for her assistance. 
Clinical education core
Clinical education has always been a core part of Pharmacy Today, ever since the magazine was founded in 1988. 
The original clinical education section of the publication, presided over by clinical editors Barbara Sinclair and then Jane Caldwell, contained articles packed full of practical information about medicines and health conditions, much like today's magazine. 
Pharmacy Today's founding editor Wendy Moffett says doctors and other health professionals were commissioned to write the articles to ensure the information provided was of a high standard. 
Excellence was, and is, essential. As Ms Moffett says, in the media industry, the only thing you have to sell is your credibility. 
As medicines are the essence of pharmacy, it was essential to include a clinical education section as the fulcrum of the publication, she says. 
Today, we continue commissioning experts to deliver best-value education to the pharmacy sector.