Innovative direct dose sachet for improved digestive health
+Unfiltered
Innovative direct dose sachet for improved digestive health
Thursday 11 October 2018, 04:17 PM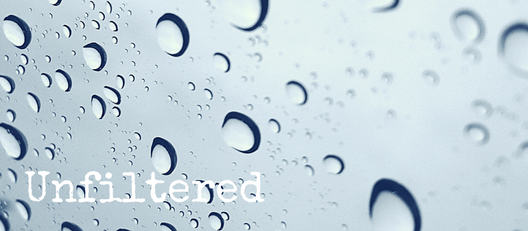 Local health product distributor Phoenix MedCare in partnership with Danish probiotics specialists Bifodan A/S, Copenhagen, Denmark, announces the launch of ProNordic® FastMelt Immune to New Zealand, an all-new probiotic powder that has been naturally flavoured for ease of consumption and improved gut health.
Bifodan introduced the FastMelt probiotics technology at Vitafoods in Geneva in 2015 and as of September 2018 over 40 million daily doses have been sold. New Zealand joins 13 countries in the market supply of FastMelt, including the major and mature markets of Western Europe, the UK, Northern Europe, the USA and South Africa.
ProNordic® FastMelt Immune is a formulation of clinically documented probiotic strains and an innovative form of carefully selected supporting ingredients, offering the consumer a uniquely convenient, powerful and fun solution in support of year-round immune health, suitable for the whole family.
A novel formulation, ProNordic® FastMelt Immune is introduced into a growing global market, with an untapped demand for truly efficacious immune health products, backed by strong science: 88% of consumers are interested in buying products supporting immune health, but only 40% are actually purchasing the products according to recent market research. ProNordic® FastMelt Immune is a probiotic powder designed for direct dosing on the tongue. The powder has been especially developed for a fast melting, cooling and delicious experience.
"The probiotic solution offered in FastMelt Immune is based on our extensive experience in selecting thoroughly documented probiotic strains for all our formulations," says Bifodan CEO, Mr. Steen Andersen. "We are confident that this unique formulation will meet a demand in the market for nutritional supplements aimed at immune health and contribute to improved quality of life for the user."
Phoenix MedCare managing director, Brad Rodger says, "ProNordic® FastMelt Immune will deliver increased wellbeing to New Zealanders through its mass appeal and easy to use format. We are bringing Kiwis the worlds' fastest-growing probiotic formulation and look forward to witnessing the positive impact it will have on adults and children alike. This is health, backed by science, the tasty way."
About Bifodan A/S
Bifodan A/S develops and manufactures probiotic turnkey solutions for private label customers worldwide. Based just North of Copenhagen, Denmark, Bifodan delivers clinically documented, high quality probiotic products, manufactured at our GMP approved production facility. Bifodan has a long history in probiotic bacteria, as the company was founded by the first Danish dairy to isolate the lactobacillus acidophilus bacteria in 1938. Bifodan has been dedicated to research and development of probiotic nutritional supplements since 1992.
About Phoenix MedCare
Phoenix MedCare provides products to the New Zealand healthcare sector that improve care options and deliver increased community wellbeing through leading technology, supply chain efficiency and innovation. With a core focus is medical devices, and pharmacy lines. Phoenix MedCare is a unique sales and marketing distribution partner for next-generation medical devices and over-the-counter solutions, as well as a developer of its own suite of products by partnering with the leading contract manufacturers from around the world in their specialist fields. Products and partnerships are developed with a specific focus on tangible patient benefit.
Issued by Phoenix MedCare
Contact: Brad Rodger: Tel: 09 360 7592, Mob: 021 338 019, Email: brad@phoenixmedcare.co.nz