Game changer: All Blacks great teams up with Chemist Warehouse
+Unfiltered
Game changer: All Blacks great teams up with Chemist Warehouse
Tuesday 3 November 2020, 02:53 PM
1 minute to Read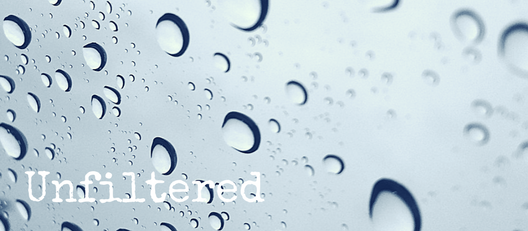 Former All Blacks champion Dan Carter has joined forces with New Zealand's fastest growing pharmacy chain, Chemist Warehouse.
The three-time World Rugby Player of the Year has signed on as Chemist Warehouse New Zealand's official brand ambassador on a multi-year deal.
Carter finished his stellar 112-Test All Black career on the ultimate high, with success at the 2015 Rugby World Cup, before fulfilling contracts in Europe and Japan. In 2020, he returned to super rugby with the Auckland Blues.
Scoring Carter's signature is a huge coup for Chemist Warehouse, which opened its first store in Auckland in October 2017.
Since then the company has expanded swiftly, with 16 stores now across the country. Despite the coronavirus pandemic, Chemist Warehouse New Zealand CEO Azman Haroon says they plan to open another four stores by the end of 2020.
Mr Haroon says since entering the New Zealand market Chemist Warehouse has focused on making healthcare more affordable and accessible to Kiwis, ensuring a wide range of health and beauty brands are offered at the lowest prices.
"This year has been challenging to say the least, but we are committed to helping more Kiwis not only access more affordable prescriptions but enjoy the benefits of what Chemist Warehouse has to offer in terms of health, wellness and beauty," Mr Haroon says.
He says it is the values of affordability and accessibility that resonated with Carter and helped cement their partnership.
"Throughout my sporting career I was very aware of the importance of staying healthy and well, and I am looking forward to being able to help spread the message of good health through my new role as a Chemist Warehouse ambassador," Carter said.
Chemist Warehouse has saved New Zealanders more than $10 million since 2017 by not charging the pharmaceutical co-payment on eligible prescriptions, meaning more than a million prescriptions have been dispensed at no cost to their customers, Mr Haroon says.
"Chemist Warehouse was the first major pharmacy retailer in New Zealand to offer free prescriptions in every one of our stores," he says.
"While some pharmacy retailers do offer free prescriptions in some stores, most are in the vicinity of a Chemist Warehouse outlet."
By the end of 2021 Chemist Warehouse will deliver on its promise to make healthcare more accessible with at least 10 stores opening around the country as communities as far as Northland and Southland have asked us to open in their regions, Mr Haroon says.
Chemist Warehouse will focus on opening stores in regional centres including Napier/Hastings, Whangarei, Porirua, Dunedin, Nelson, Palmerston North, Queenstown, New Plymouth, Rotorua and additional stores in Auckland, Wellington, Christchurch, Hamilton and Tauranga.