One day is not enough for celebration of pharmacy, say Otago students
+News
Otago University
One day is not enough for celebration of pharmacy, say Otago students
Tuesday 4 September 2018, 03:13 PM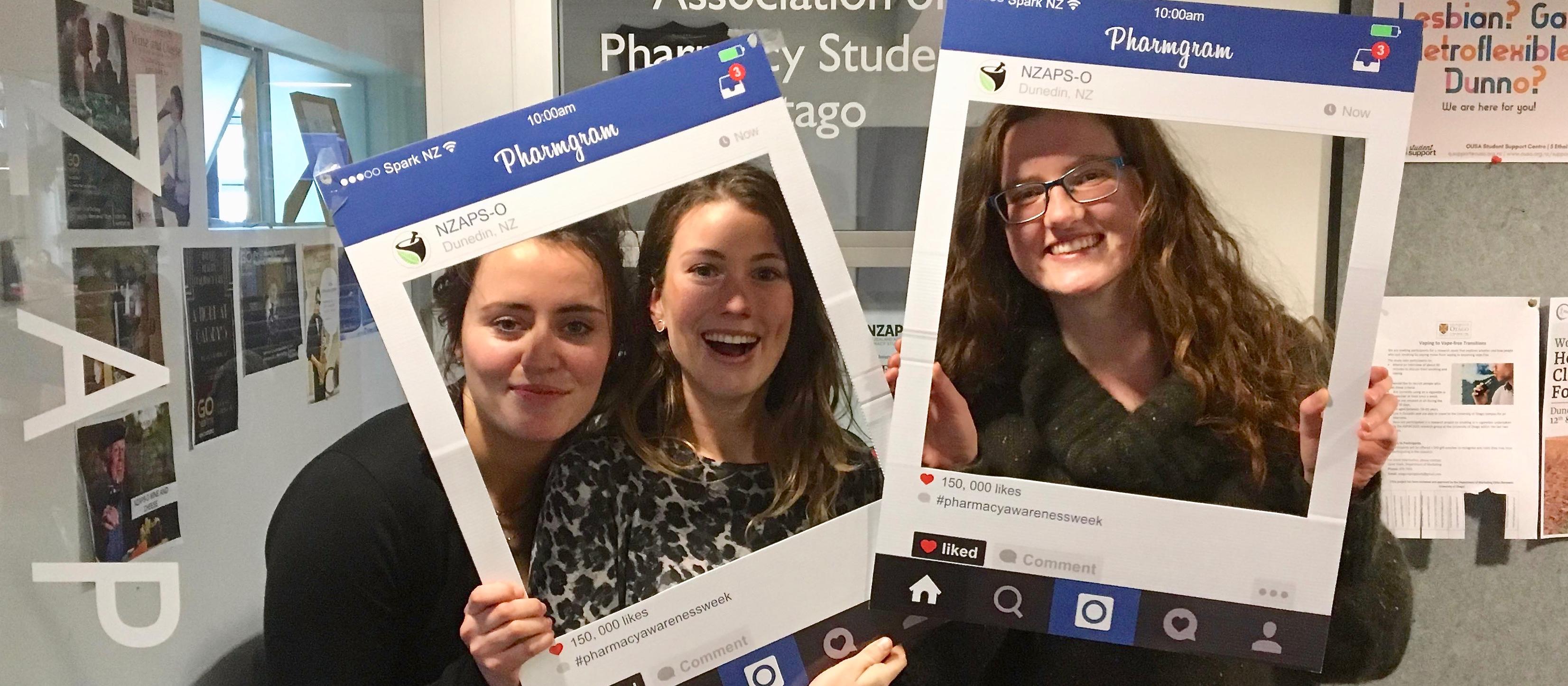 New Zealand Association of Pharmacy Students Otago president Laura Pidcock, secretary Sophie Elliott-Buma and education representative Jemma Fielding will be raising awareness of pharmacy later this month
One day is not enough for Otago pharmacy students wanting to raise public awareness of the services pharmacists offer. 
This year, 25 September is World Pharmacists Day, a day set up by the International Pharmaceutical Federation for pharmacists all over the world to promote the work they do for their communities. 
Students from the New Zealand Association of Pharmacy Students Otago (NZAPS-O) were so enthusiastic about raising awareness they decided to create their own Pharmacy Awareness Week around the day. 
The week will run from 24 to 28 September and will see members hosting public events, such as setting up a free glucose and blood pressure testing station outside Unichem Centre City in central Dunedin and hosting a pharmacy-themed quiz night. 
Sophie Elliott-Buma, the NZAPS-O secretary, says the main goal of the week is increasing public knowledge of what pharmacists can do. 
"We don't just count pills," Miss Elliott-Buma says. 
She says many New Zealanders are unaware of all the health services a pharmacist can offer and are surprised to hear pharmacists can now vaccinate, among other things. 
"I even had to tell my own family what we can do," she says. 
Students have also created some giant cardboard "hashtag" frames for people to get their photographs taken for an Instagram competition. They have filmed a video explaining some of the pharmacy services available which has been posted on the NZAPS-O Facebook page. 
Miss Elliott-Buma says the events wouldn't be possible without the generous support of sponsors, including local businesses, the Pharmacy Guild and the supplements company Go Healthy which has provided prizes.