Will you be on stage winning an award in 2020?
Will you be on stage winning an award in 2020?
Supplied by The Health Media and The Pharmacy Guild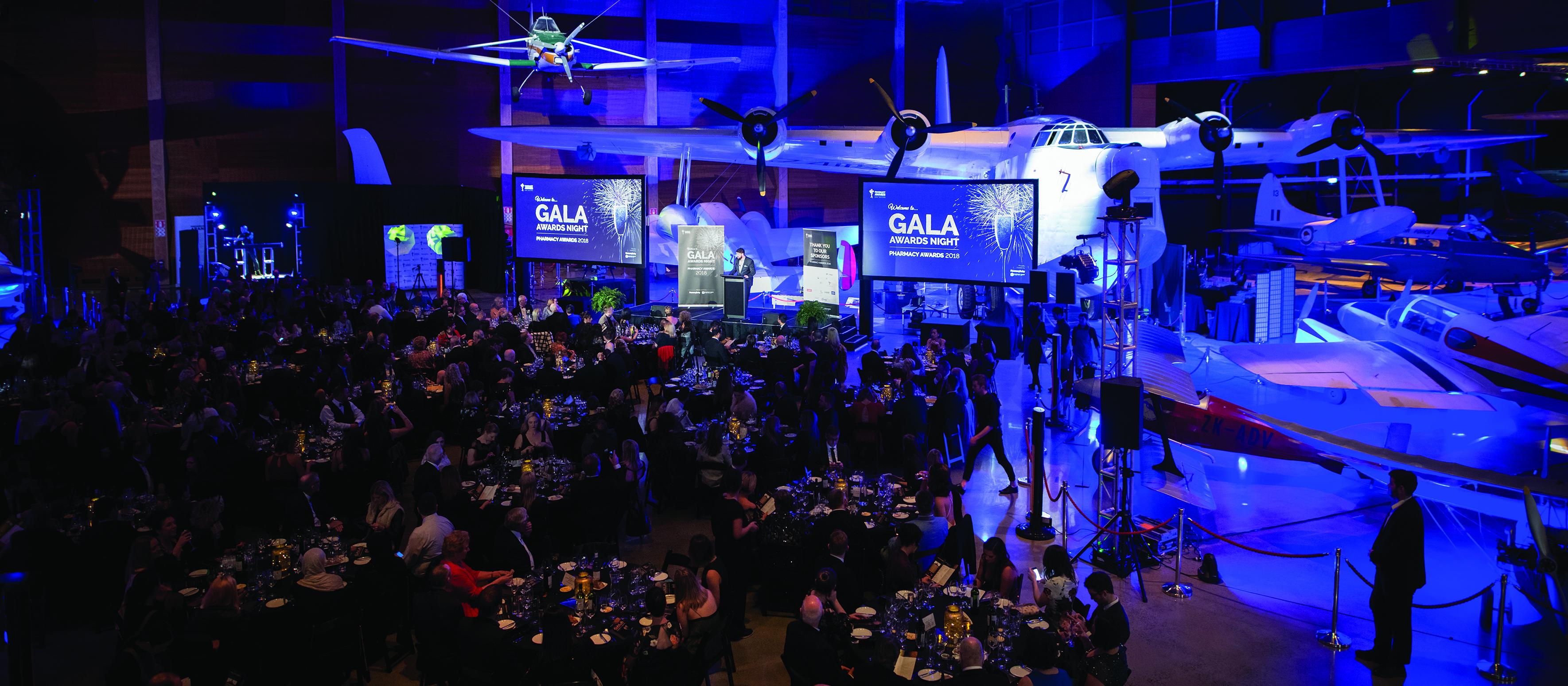 It's time to get excited about the inaugural New Zealand Primary Healthcare Awards | He Tohu Mauri Ora.
New Zealand's first independent primary healthcare awards are your chance to show the sector what you can do on a national stage!
Community pharmacists, industry suppliers, GPs, nurses and practice managers now all have the chance to show New Zealand who's who in primary healthcare.
Entries open soon, so sign up for updates on nzphawards.co.nz
Where have the pharmacy awards gone?
The New Zealand Primary Healthcare Awards | He Tohu Mauri Ora are a natural extension of the 28-year-old Pharmacy Awards, and will support and reward innovation, collaboration and superlative outcomes in the primary healthcare sector.
Awards hosts – The Health Media Ltd and The Pharmacy Guild of New Zealand Inc – believe that a strong primary care sector is crucial to a successful New Zealand health system, providing great care for patients and a great work environment.
The new awards will showcase and reward you work on a larger, more prominent stage including all primary healthcare.
Register for updates 
Nominations and entries are invited for 20 categories covering pharmacy, general practice, nursing, practice management and industry suppliers.
The 20 categories will include three awards specifically for pharmacy – community pharmacy of the year, community pharmacist of the year and community pharmacy technician of the year. Many other awards celebrating collaboration and excellence will be open to pharmacy as well as other primary healthcare sectors.
Entries open early September and details will soon be announced via nzphawards.co.nz. You can register for email updates on the website too.
Save the date and follow the chat
Awards night will be a glittering black-tie dinner affair for more than 450 people, held at Auckland waterfront's Shed 10, on 29 February, 2020.  
You can follow the awards pages @PrimaryStarsNZ and remember to keep up with the conversation #PrimaryStarsNZ. Instagram, LinkedIn, Twitter , and Facebook.
We'd love you to spread the word about the awards. Email Grayson gcobb@pharmacytoday.co.nz to request content or advertisements to share with your friends and co-workers.
Sponsors list
None of this would be possible without the generosity of our Gold awards sponsors:
ACC | Bluestar Group | College of Nurses Aotearoa NZ | Douglas Pharmaceuticals | Green Cross Health | Habit Group | Ministry of Health | Pharmacy Guild | Pharmaceutical Society | ProPharma |