Rewarding the everyday hero - a new technician award for 2018
Rewarding the everyday hero - a new technician award for 2018
Pharmacy Today March 2018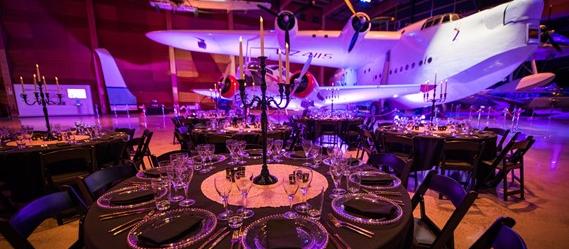 The venue for the 2018 Pharmacy Awards, Aviation Hall, MOTAT, Auckland.
It only takes 2 hours to enter the 2018 Pharmacy Technician of the Year, a helpful pharmacist manager and a lot of get-up and go!
Pharmacy technicians will have a chance to take centre stage with their revamped awards category at the Pharmacy Awards.
Entries to the Pharmacy Tech­nician of the Year Award are open now, and the award criteria have been redeveloped to recognise pharmacy technicians as the "everyday heroes" of the dispensary.
"It's a good opportunity for anyone who is good at their job and passionate about being a pharmacy technician, to shine," says Annette Lucena, a tutor for the New Zealand Management Academy pharmacy technician level 5 course.
Along with her colleague Sally Schnauer, Mrs Lucena developed the new awards criteria, with stakeholder feedback sought. 
The new criteria ask technicians to score themselves based on different "capabilities" needed to do the job. They then pick the capabilities they are best at to be their "power capabilities" and are asked to write a few words on why they are good in these areas and provide some examples.
The technician then finds a pharmacist they work with to assess them against the same capabilities. The new scoring system allows any pharmacy technician to enter. Entries will focus on a staff member doing a good job.
"Anyone could win, you don't have to be doing some amazing project to enter," Mrs Lucena says.
Completing the criteria could also easily double as a performance review for the entrant, and she hopes this will encourage pharmacists to get involved.
The award is sponsored by ProPharma, and Auckland branch manager Kevin Renwick says being a technician is an important role with fantastic opportunities on the horizon.  
With 44 per cent of GPs expected to retire in the next eight-and-a-half years, new doctor recruitment not matching those leaving and a government only interested in funding consultation health ­services; pharmacists will soon have more opportunity to function at the top of their scope.
This won't be possible, Mr Renwick says, without good pharmacy technicians working behind the scenes.
The Pharmacy Technician of the Year winner will receive $1000 in prize money, plus an all-­expense-paid trip to the 2018 Pharmacy Awards in the Motat Aviation Hall in Auckland for two.  
The runner-up and their partner will also receive an expense-paid trip to the awards in Auckland.
Entries close May 25th, 2018