Engaging pharmacy assistants with quiz-based learning
Engaging pharmacy assistants with quiz-based learning
Hosted content
The ELearning team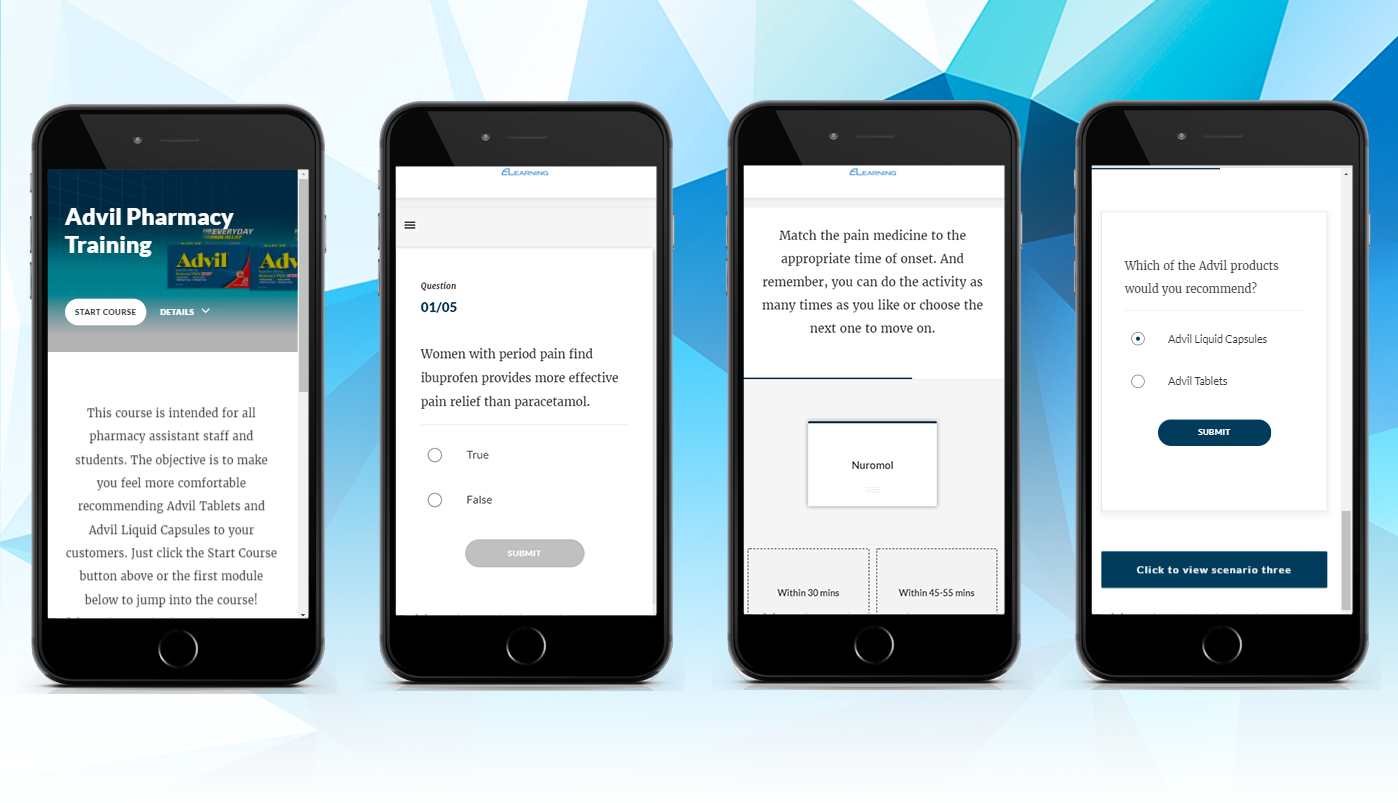 Engaging pharmacy assistants with quiz-based learning
ELearning always learning (and remembering!)  
Working within the parameters the client and the market set is an important aspect of course development.
ELearning is always working hard to meet clients' expectations while at the same time delivering purposeful, effective and engaging courses. We strive to learn and improve what we do within this context for every course we develop. With this in mind, in a recent pain relief training course, ELearning set out to do something a bit different, something that we hope really engages our learners. We developed a course with quiz-based learning as its focus.
The course was designed not only to teach our pharmacy learners in an engaging way but also to ensure they remembered what they had learned.
The range of different short quizzes, games and quiz-based scenarios allows learners to engage with content in a refreshing and playful way. Learners absorb and retain information and then apply what they have learned in an authentic context, by working through scenarios that include patients whose situations you could encounter on any given workday.
If you've forgotten what you just read, never fear, just click here and check out the course. Do you have any staff who could benefit from a pain relief refresher training course? Encourage them to have a go, too.
We recommend you do this course on your mobile, but you can do it on your desktop, laptop or tablet, too.