Could this device be part of the solution to a 300 billion dollar health problem?
Could this device be part of the solution to a 300 billion dollar health problem?
ADVERTISING MATERIAL
Keval Bhoola (Clinical Associate, Adherium)
Improving inhaler adherence using the Smartinhaler™ platform
Identifying poor adherence to inhalers is difficult. Self-reporting is unreliable, and while a pharmacy dispensing records indicate when prescriptions and repeats have been collected, it does not necessarily mean that patients' have used their inhaler correctly or regularly. Even demonstrations of correct inhaler technique by pharmacists do not necessarily mean that the inhaler is used correctly when the individual is not being observed.
Unlike the flu, chronic diseases don't always cause persistent symptoms. The lack of daily symptoms contributes to forgetfulness. This is extremely common in asthma and COPD, with up to 50% of patients being non-adherent with preventer ICS medications1. This is startling considering that one in six (or over 700,000) New Zealanders live with a respiratory disease2. The question, therefore, is how do we provide the tools necessary to self-manage these conditions to improve adherence? And how do we objectively measure adherence after a patient leaves a pharmacy or doctor's practice? The solution - the Smartinhaler™ platform – developed by Adherium, a New Zealand company leading the way for inhaler monitoring technology.  
What is the Smartinhaler™ platform?
Adherium's Smartinhaler™ platform is designed to help patients adhere to their inhaler medication regimes and allows for health professionals/caregivers to remotely monitor their therapy to improve health outcomes. The platform comprises of a medical device, the Smartinhaler™ electronic sensor, that attaches discreetly to a patient's existing prescribed inhaler medication and smartphone and cloud applications. Once attached to the inhaler, the Smartinhaler™ sensor automatically tracks medication usage and reminds patients to take their medication as prescribed, using audio-visual reminders embedded within the Smartinhaler™ sensor itself. This information is then relayed to a compatible smartphone app where the patient or caregiver can review usage, and to a web-portal for health professionals to monitor their patients in real time (if enabled).
The Smartinhaler™ Sensors: A range of medication-specific, battery-powered wireless sensors that log the date and time a dose was taken. The Smartinhaler™ sensors attach externally, causes no interference with normal drug delivery, and is compatible with attachments such as spacers. Audio-visual reminders sound on the sensor itself if a patient has missed a dose.
Smartinhaler™ App: An easy-to-use smartphone App that provides real time reporting of medication usage.
SmartinhalerLive™ Web Portal: A secure cloud application that stores, analyses, and reports data that has been uploaded from Smartinhaler™ sensors, and provides the data for authorised medication users, healthcare professionals, managed care organisations and respiratory researchers.  
The Smartinhaler™ platform features the most extensive range of adherence sensors for inhaler medications with the most robust peer-reviewed evidence base. 
To date, the Smartinhaler platform has been supplied to more than 40 countries, used in more than 65 clinical projects and referenced in over 70 peer-reviewed articles in journals such as the Lancet, Thorax, Journal of Asthma and Allergy, Clinical Immunology and the European Respiratory Journal. The Smartinhaler™ has been proven to change patient behaviour, increasing the use of preventative inhaler medications, over and above changes generated through training from physicians and behavioural psychology techniques. Clinical outcomes have been overwhelmingly positive. Some key studies have shown:
Children:
80% reduction in hospital admission rate over 12 months3
39% reduction in oral steroid use3
45% reduction in reliever medication use4
180% increase in preventer medication adherence4
26% reduction in days off school3
Adults:
60% reduction in severe exacerbations5
59% increase in preventer medication adherence5
 "If these results were from the use of a new medication, that would be the blockbuster medication of the decade." – Dr Doug Wilson, MB, ChB, PhD, FRACP, FRCPA Chief Medical Officer for Ferghana Partners New York and London.
How does a connected medical device accomplish these remarkable results? Simple things like reminding patients when they need to take their medicine and recording their interactions with the device can literally keep them out of the hospital.
Understanding the challenge
Adherence has long been recognised as a cause of unachieved outcomes and therefore presents an opportunity to address. Over the decades, waves of resources and solutions have been thrown at the problem of chronic non-adherence, to little effect. What is new, is the wave of miniaturised, connected and consumer-driven technology that has washed over all aspects of modern life in the last decade.
The ability to record patient use and upload it to the clinician is one reason the Smartinhaler™ platform's first, and biggest group of users was medical researchers. Nearly two decades on, the Smartinhaler™ system has been overhauled to be more consumer-friendly and is now available for patients to purchase directly online as a subscription, with the initial launch being done in the company's backyard – New Zealand. Health professionals will also find the combination of ease of use and communications technology vital for increasing adherence and communication. Instead of relying on self-reporting of inhaler use, they can examine an objective record, just as medical researchers do, which has numerous applications in primary healthcare.
 
In clinical practice, these features may aid healthcare professionals to make better clinical decisions by supporting medication and dosing regimens. It can help identify the high-risk poorly adherent population who rely on their relievers to manage their disease and under-use preventers, determine which patients are treatment resistant (or simply non-adherent), help understand individual medication behavior and allow for tailored interventions.
For patients, the Smartinhaler™ platform is designed to empower them to self-manage their respiratory disease by tracking their own medication usage, improve medication adherence and facilitate constructive conversations with their health providers. Furthermore, for parents and caregivers, the Smartinhaler™ platform can be a useful tool to monitor their families' respiratory disease.
---
New Zealander, Garth Sutherland conceived the Smartinhaler™ platform.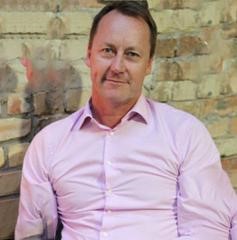 "From a very young age I had chronic persistent asthma. Some of my earliest memories are of being hospitalized from asthma attacks, something that happened numerous times. Even in my youth, I'd always found inhalers to be lacking. They couldn't track when I took my medication, remind me if I missed a dose, or help me share my data with my doctor. I told myself that if the medical industry didn't fix this problem, one day I would."
- Garth Sutherland
Getting Started:
The set-up process is straightforward. Patients will need to visit Smartinhaler.com where they purchase a subscription to the Smartinhaler™ platform and order a sensor corresponding to their inhaler, download the Smartinhaler™ app onto their smartphone, pair the Smartinhaler™ sensor with their smartphone and start tracking. Usage patterns are available immediately after dosing and are presented graphically in the Smartinhaler™ App. This can then be linked to a health professionals account for remote monitoring (if applicable)
The Smartinhaler™ system is currently being used by asthma clinics across the country for disease management programmes. Adherium, now a global leader in connected respiratory medical devices technology, is always committed to looking after New Zealanders and has partnered with Cure Kids, Starship Children's Hospital and other New Zealand groups in the past to fund new initiatives for the community.
The Smartinhaler™ platform has already been used successfully by thousands of asthma and COPD sufferers.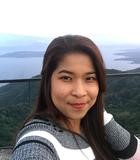 "As an asthmatic patient, I have been using my preventer and reliever inhaler for a long time. Before Smartinhaler, I would usually skip my medications and will only take it whenever I'm having the attack. But now, because I use my preventer regularly, my asthma is under control!"
- Aileen A.
Respiratory disease is the third most common cause of death nationwide with one in ten hospital days accounting for respiratory illnesses2. Adherium has set out to lessen the burden on individuals and families by developing the tools needed to tackle self-management but also for health providers to develop new models of care using digital technology. Multiple clinical studies have already demonstrated the Smartinhaler™ platform can lead to improved adherence, and even more encouragingly, associated benefits such as reduced hospital admissions. The introduction of the platform to primary care has the potential to challenge standard models of care as we now move into a new digital age.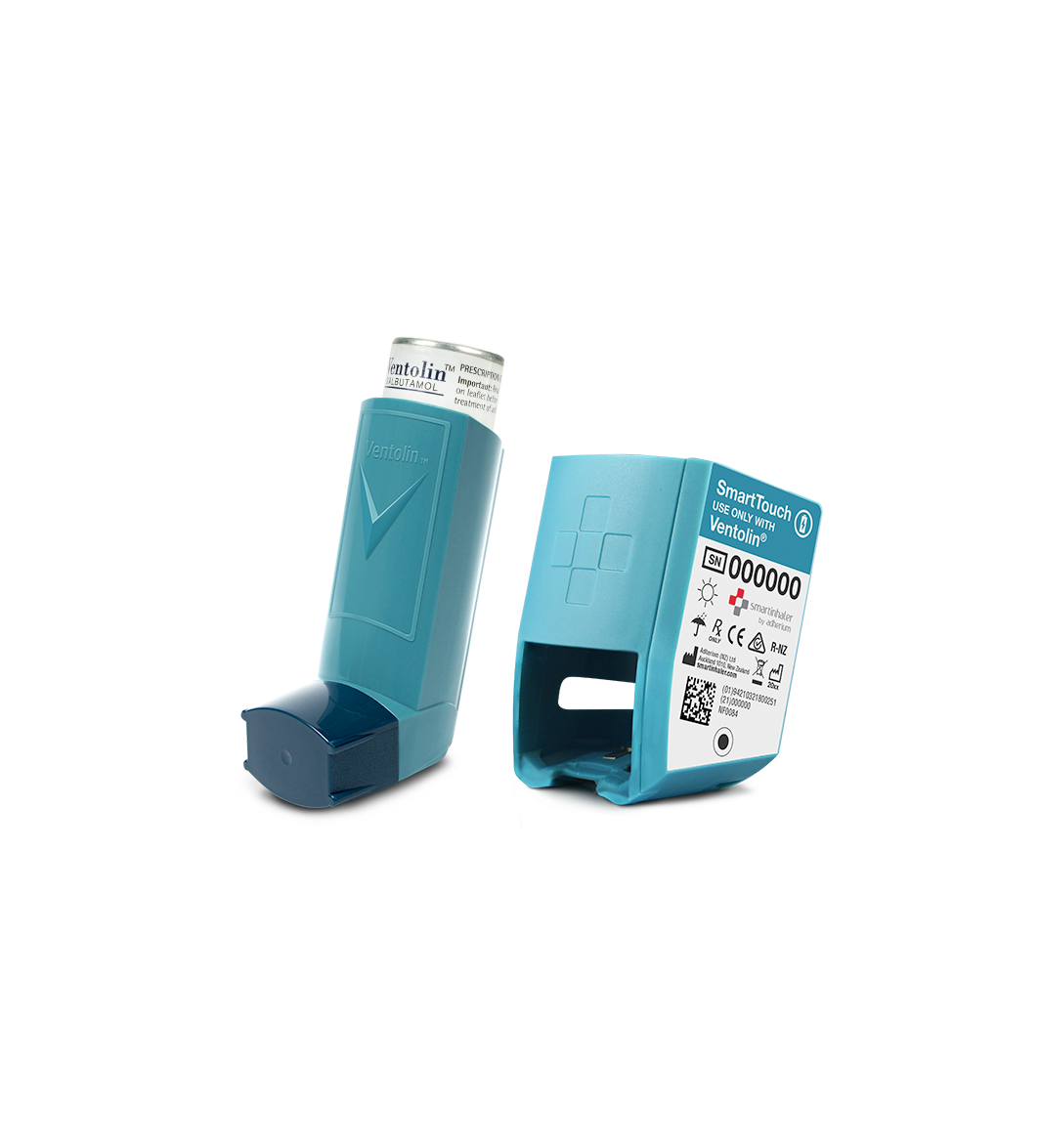 "Having worked on Smartinhaler for almost two decades, and having worked with the world's leading researchers, pharmaceutical companies, and technologists, I sincerely believe that the Adherium Smartinhaler platform is without question the most important advance in respiratory care since inhaled corticosteroids were introduced in the early 1970's. Through our contribution we have changed tens of thousands of lives. We recently sold our 100,000th Smartinhaler sensor and are now well on our way to improving the lives of millions of people."
- Garth Sutherland
Adherium welcomes inquiries regarding the Smartinhaler™ platform. If you have any questions or comments, contact the team at:
*Clearances not applicable to all Smartinhaler models.
References:
Normansell R, et al. Interventions to improve adherence to inhaled steroids for asthma. Cochrane Database Syst Rev. 2017 Apr 18;4:CD012226.

Asthma Foundation NZ. Available from: https://www.asthmafoundation.org.nz/research/key-statistics

Morton RW et al. STAAR: a randomized controlled trial of electronic adherence monitoring with the reminder alarms and feedback to improve clinical outcomes for children with asthma. Thorax Online First. 2016;0:1-8

Chan et al. The effect of an electronic monitoring device with audiovisual reminder function on adherence to inhaled corticosteroids and school attendance in children with asthma: a randomized controlled trial. Lancet Respir Med. 2015;3:210-219

Foster et al. Inhaler reminders improve adherence with controller treatment in primary care patients with asthma. J Allergy Clin Immunol. 2014;134(6):1260-1268.e3
Author: Keval Bhoola (Clinical Associate, Adherium)
Mandatories
Adherium (NZ) Ltd, Auckland.
TAPS approval number PP1888