Red Nose Day is right on the nose with a month of fun challenges ahead for those passionate about helping cure Kiwi kids
+Unfiltered
Red Nose Day is right on the nose with a month of fun challenges ahead for those passionate about helping cure Kiwi kids
Thursday 30 August 2018, 10:52 AM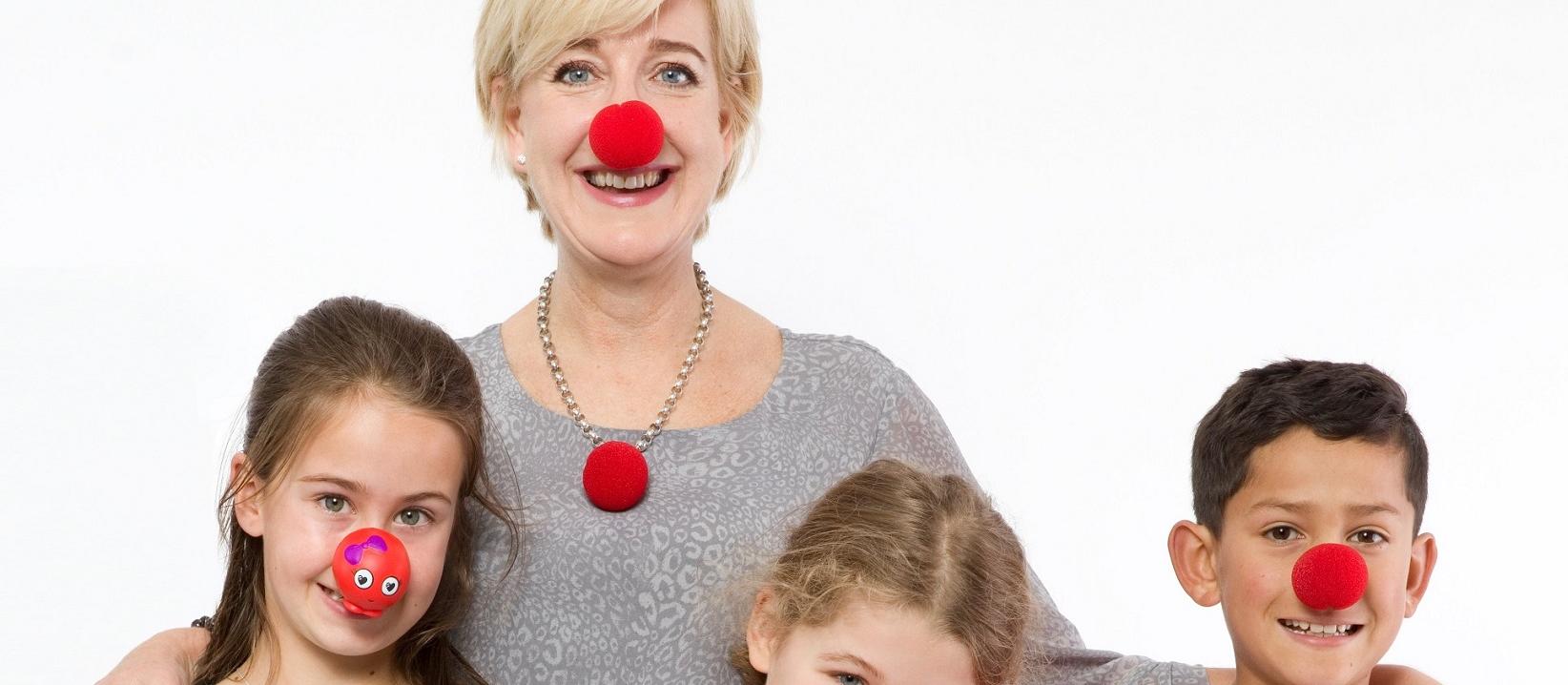 Cure Kids chief Frances Benge pictured with Kiwi kids
Cure Kids' annual Red Nose Day returns this September and aims to be bigger than ever, with Kiwis invited to enjoy a range of activities throughout the month to raise more than $1 million towards vital research to improve, extend and save the lives of Kiwi kids.
Traditionally Red Nose Day fundraising has been centred around one day, however the Red Nose Appeal will run throughout the month of September allowing New Zealanders to get even more involved – from hosting mufti days, raffles and morning teas, to taking on fundraising challenges – in the build-up to the iconic day itself, Red Nose Day, on Friday 28 September.
"Red Nose Day holds a special place in the hearts of many Kiwis, many whom will remember the first one held back in 1989," says Cure Kids CEO Frances Benge. "This year we're planning to make the Red Nose Appeal one of the biggest yet to help fund high impact medical research by experts committed to actively finding cures and better treatments for serious childhood conditions."
Funds raised from the Red Nose Appeal will go towards important areas of child health, including stillbirth, cystic fibrosis, child cancers, obesity, autism spectrum disorders, asthma, inherited heart conditions, mental health, infectious diseases, epilepsy and type 1 diabetes.
Schools, communities and businesses around the country are invited to think creatively when it comes to initiating fundraising activities this year. From hosting an event to selling homemade goods or setting a challenge and asking friends and family to donate in support, there are plenty of ways to get involved.
Those keen to don a novelty red nose can head to Briscoes, Rebel Sports stores and Columbus Coffee cafes in September to make a $3 donation for one of the limited-edition noses, designed by Kiwi kids.
Back for its second year, the Cure Kids Red Nose Day SkyJump challenge is taking place on Friday 28 September at Auckland's Sky Tower. Businesses can rally to raise $5000 for the Red Nose Appeal and nominate their boss to take the plunge and join Cure Kids CEO Frances Benge for the challenge.
Other Red Nose activities include a Qantas Ball Pitt at Westfield Albany from 28-30 September, with those 

that donate $3 going in the draw to win return flights to Australia, and Botany Town Centre will host 

Crack the Code by All Secure Self Storage on 29 September, with prizes up for grabs.
Cure Kids will also host their annual Red Nose Gala dinner, a ticketed public event, at Pullman Hotel in Auckland on 14 September, featuring entertainment and a three-course meal as well as a presentation into some of the latest groundbreaking research into the health conditions affecting Kiwi kids.
"We're delighted so many good sorts are signing up to take part in this year's Red Nose Appeal to help lead to more incredible breakthroughs in medical research," says Benge. "I'm particularly looking forward to meeting the other people nominated for the SkyJump. I jumped last year and it was one of the scariest things I've done, but no comparison to what families of children with life-threatening conditions experience."