Pharmacy's role in codeine reclassification to commence next month
+Unfiltered
Pharmacy's role in codeine reclassification to commence next month
Tuesday 20 October 2020, 10:39 AM
2 minutes to Read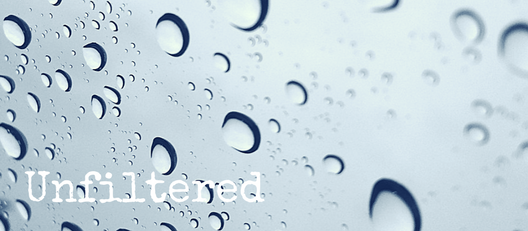 Codeine-containing medicines to be reclassified to prescription medicines from November 5
Patients will require a script from their GP to access medicines containing codeine
Opportunity for pharmacists to play a role in managing patients' strong pain
Kiwis who use codeine-containing medicines to manage strong pain must see their doctor for a prescription to access this medication from Thursday, November 5, 2020. Codeine and codeine-containing medicines will be reclassified on this date and will only be supplied to New Zealanders in accordance with a prescription.
New Zealand's Medicines and Medical Devices Safety Authority, Medsafe, made the recommendation in an to attempt to lower the rates of misuse of codeine, prevent people becoming dependant, and reduce the number of overdose deaths linked to the addictive drug when not taken as directed1. The move will also harmonise the classification of codeine in New Zealand with that in Australia, as well as with the UK, USA and Canada.
Pharmacy's role in assisting to manage 'communal harm' was noted in Medsafe's official decision to reclassify codeine, with the authority calling out 'pharmacists' need to voluntarily limit and monitor sales of codeine-combination products in response to' deliberate misuse in the 'production of demethylated products'. "The easy availability both of prescription and over-the-counter codeine is a concern considering New Zealand's past history of abuse and the epidemic that is being identified internationally", it said.
According to Medsafe, 'codeine is a significant contributor to patient mortality' with 'codeine assessed as the primary contributor for deaths due to pharmaceuticals' in New Zealand. Other undesirable effects include 'dependence and withdrawal effects' and a 'long list of contraindications and precautions highlighting the need for careful patient selection when use of codeine is being considered'.
Codeine combination products, including Nurofen Plus, are indicated for 'temporary relief of moderate to severe acute pain associated with strong headaches, migraine headaches, dental surgery or toothache, menstrual pain and sports injuries (eg, backaches and muscular pain)'. Patients suffering from these conditions may soon seek out alternative treatments.
Regulatory and Medical Affairs Director at RB Health, Montse Pena, says pharmacy teams should prepare to assist their patients with the transition: "Pharmacists may see patients looking for pain relief options who might be unaware of the changes or unable to access a prescription to manage their strong pain. This is a good opportunity for pharmacists to have a conversation with their patients about managing strong pain with alternative, self-select medication they can find on-shelf."
Ibuprofen-paracetamol combinations, such as Nuromol, can be recommended to patients who might prefer the convenience of self-selecting strong pain relief from their pharmacy. Two Nuromol tablets provide more effective pain relief for up to 8 hours than two tablets of paracetamol/codeine 500/15mg or two tablets of ibuprofen/codeine 200/12.8mg3, meaning patients could receive a full day's relief from strong pain.
Pharmacists have an important role to play in assisting their patients during this transition, and can visit the Medsafe website for further information on the reclassification of codeine-containing medicines.