NZ Respiratory Conference 2018 – Pharmacists can gain CPD Points
+Unfiltered
Asthma
NZ Respiratory Conference 2018 – Pharmacists can gain CPD Points
Thursday 18 October 2018, 10:34 AM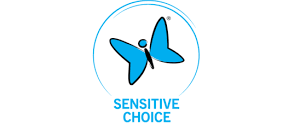 Asthma and respiratory diseases are two of the leading causes of sickness and death in New Zealand
The Asthma and Respiratory Foundation NZ announces 
that pharmacists can now gain CPD points for attending this year's conference. 
The New Zealand Respiratory Conference 
(NZRC 2018) 
is 
the leading 
conference focusing on respiratory health in New Zealand, and attracts over 
200
 health professionals from across the country including GPs, nurses, specialists, educators and health professionals. 
The professional sessions of this year's conference have been formally endorsed by PSNZ ENHANCE as suitable for inclusion in an individual pharmacist's CPD plan. Pharmacists may allocate group 1 points at 1 point per hour for each session attended. Up to 7 hours of group 1 points for the Thursday programme, and up to 5 group 1 points for Friday. Accreditation number 2018/11. 
Asthma and respiratory diseases are two of the leading causes of sickness and death in New Zealand. One in six people have a respiratory disease. It's the third most common cause of death. Asthma and respiratory diseases cost our country $6B each year. It's vital that the leading medical experts from New Zealand and overseas can come together to learn, develop and network to ensure that New Zealand can continue to reduce these statistics and also learn about new factors now facing health professionals in the respiratory space. 
Teresa Demetriou, Head of Education and Research
, comments: "We are really pleased to be able to offer for the first time
 CPD Points for Pharmacists. It's not long to go now, and we really are looking forward to hearing the health experts from across the spectrum sharing insights, knowledge and best practice. If you want to look at the full programme or are interested in registering please visit our dedicated website 
www.nzrc2018.org
 We look forward to welcoming you to our event." 
The conference will run over two days 22-23 November 2018. The Asthma and Respiratory Foundation NZ are partnering with a number of leading medical organisations who will also be presenting at the conference including Pharmac and Adherium. There will also be a range of organisations exhibiting at the conference showcasing the latest products and services that can aid respiratory health. 
Teresa Demetriou, Head of Education and Research at Asthma and Respiratory Foundation NZ, 
adds
: "
 This year's conference will be 
covering some of the latest topics affecting respiratory health in New Zealand. We have some fantastic speakers around climate change, mental health and e-cigarettes. All factors that are contributing to respiratory health concerns in 2018. The workshop elements and break out sessions, give health professionals the opportunities to discuss how these factors may affect their patients and their practices going forward.
"
To register 
and for further details 
please visit 
www.nzrc2018.org
. It's being held at the Pullman Hotel, Auckland, 22-23 November 2018. It includes all refreshments, speakers, evening networking event and workshop sessions.