Five reasons why you should subscribe to Pharmacy Today
+Unfiltered
Five reasons why you should subscribe to Pharmacy Today
Wednesday 8 July 2020, 03:00 PM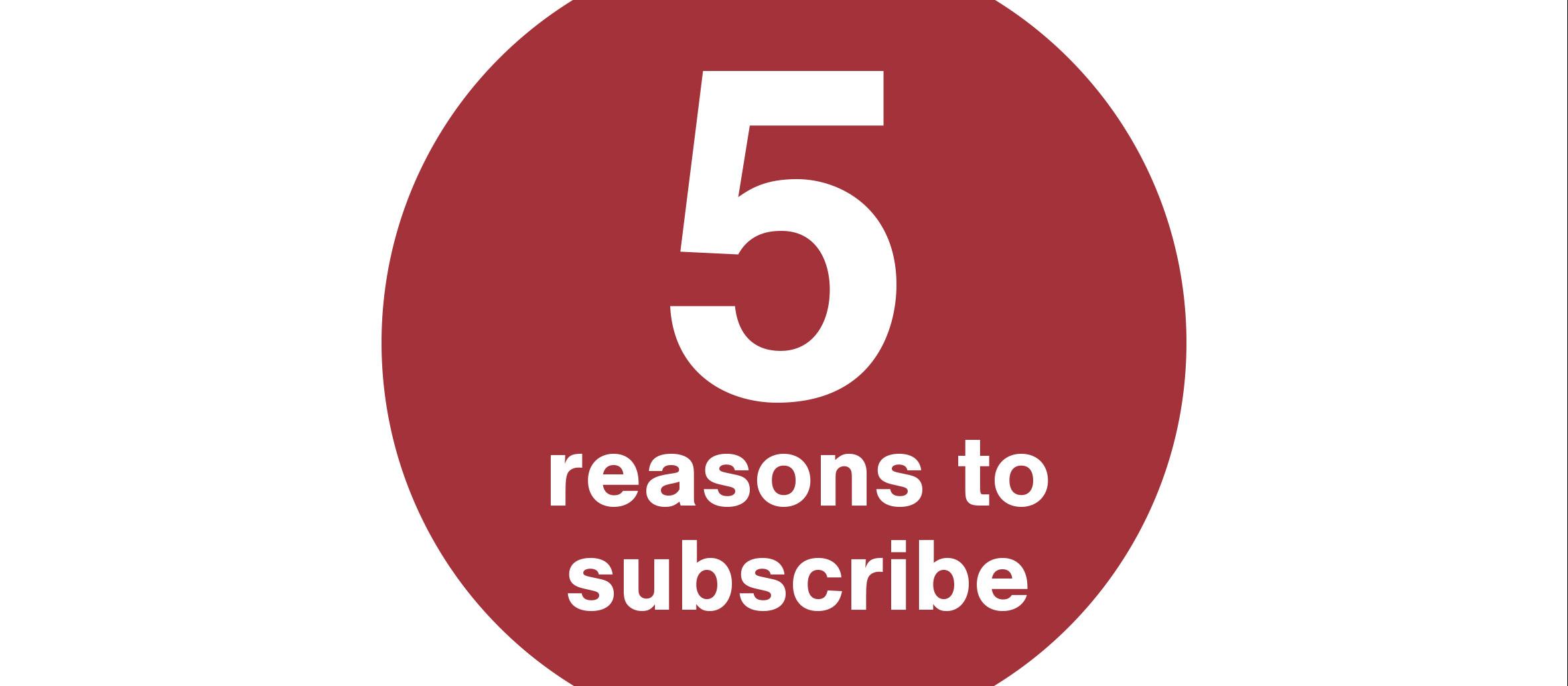 Giving you five reasons to take out a subscription to Pharmacy Today, one week at a time
Reason No.1
We are the only source of independent, quality journalism about current events in pharmacy 
No one knows pharmacy like we do. Pharmacy Today | Kaitiaki Rongoā o te Wā has survived the test of time to become the only source of independent news and education for pharmacy, and key aspects of the wider health sector. We understand the nuances of the pharmacy sector and how government policy affects the professional and business lives of those that make the pharmacy sector tick.
Reason No.2
We're 100 per cent Kiwi owned
We may be based in Auckland, but our heart lies in all of Aotearoa New Zealand. Back in 2015, the global owners of MIMS NZ Ltd, publishers of Pharmacy Today | Kaitiaki Rongoā o te Wā, were looking to sell the company's publishing assets. Anna Mickell had been working for the company a decade earlier. Together with New Zealand Doctor editor Barbara Fountain, they set up The Health Media to purchase those publishing assets - Pharmacy Today, @Pharmacy Today, New Zealand Doctor, Doctor@Large, Everybody Patient Sheets and the Healthcare Handbook. Since 2015, they have added ELearning and The Roster Te Rārangi. Early this year, The Health Media launched the New Zealand Primary Healthcare Awards | He Tohu Mauri Ora and next up are The Popcorn Panels. 
Reason No.3
Our ELearning platform provides many pharmacists with all they need to keep up to date
In conjunction with Pharmacy Today | Kaitiaki Rongoā o te Wā and a range of other learning providers, ELearning offers a wide range of courses that meet the competencies outlined by the Pharmacy Council of New Zealand for annual re-accreditation. Most courses have Pharmaceutical Society of New Zealand (PSNZ) accreditation for Group 1 and Group 2 learning. ELearning is also the online home of the Healthcare Handbook Learning Path and a range of other courses aimed at pharmacy assistants and technicians. Our pharmacy staff programme gives pharmacy staff access to monthly courses with different types of learning incentives, all no cost.
Reason No.4
You can pick up a hard copy or find us online
We're a little bit retro - we think there's nothing better than tearing open a print publication, but we're super savvy online, too. Our monthly print issues are teeming with the latest news, investigative features, business, jobs, education and more. The jam-packed print issues are conveniently accompanied by Pharmacytoday.co.nz, which is updated daily with everything you need to know now, and a weekly email newsletter.
Reason No.5
We have a top-notch team
Pharmacy Today employs an experienced team of top-notch clinical editors, journalists, contributors and more, who work around the clock to deliver the most up-to-date, high-quality news in New Zealand pharmacy. Pharmacy Today editor Ruth Brown took up the editorship in January 2019 and has 30 years' experience working in daily journalism, magazines, specialist publications. Senior journalist Jonathan Chilton-Towle, who joined Pharmacy Today in 2016, has his finger on the pulse of all things pharmacy, reporting on everything from the CPSA to illegal sales. And Anna Lee, our newest reporter, is already making her mark with hard-hitting coverage of the failure of the Māori Health Strategy for pharmacy and other hot topics