Evidence shows herbs could protect lungs from bushfire damage says well-known NZ pharmacist
+Unfiltered
Evidence shows herbs could protect lungs from bushfire damage says well-known NZ pharmacist
Tuesday 4 February 2020, 09:39 AM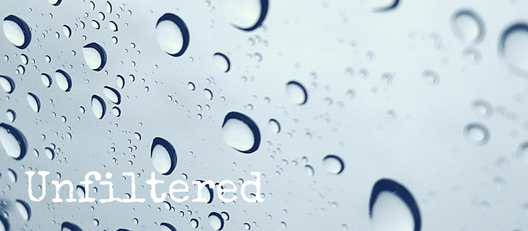 Phil Rasmussen, a highly regarded New Zealand pharmacist and international lecturer on plant-based medicines, is encouraging those affected by the Australian bushfires – including Kiwis that have inhaled the smoke – to use herbs to naturally protect and help repair smoke damaged lungs.
According to Phil, one of the most promising is Elecampane, the roots of which have long been used in treatments for coughs, chest infections, asthma and other lung conditions. Scientific studies have also shown that it contains ingredients that can inhibit the growth of lung cancer cells, a concern when inhaling smoke-based carcinogens1-8.
"The struggle many have had with breathing and other health effects could continue for some time, even after the fires are out," says Phil. "There are understandably concerns about long-term health. Tiny airborne pollutants that are damaging to our lungs have been inhaled by millions since the bushfires started – that includes Kiwis due to the smoke drift from across the Tasman."
"As a result, there are going to be more conversations about lung health and what we can do to both protect ourselves and to mitigate any damage done by air pollutants. Herbs with protective actions against airborne lung damaging and potentially carcinogenic compounds are going to attract increasing interest and are well worth looking into – sooner rather than later."
Phil's advice for those struggling with air pollution from the bushfires is:
1) Look for products that contain Elecampane – it is an anti-inflammatory, antimicrobial and antioxidant herb, and contains various constituents exhibiting lung protective effects. It has also been shown to have antitumour activity against lung cancer cells.
2) Also consider Mucilaginous and expectorant herbs such as Marshmallow, Mullein and the New Zealand native Hoheria, all beneficial for soothing and repairing the lungs.
3) Look for health products that are administered through inhalation or sprays. Research shows these can have particular benefits to the lungs, including being more rapidly and easily absorbed17-18.
Phil, who is also the founder of Kiwiherb, one of New Zealand's most respected and experienced providers of 100% natural healthcare products has recently donated 100+ bottles of Kiwiherb Lung Care Spray to Australian firefighters and 100+ to local community centres via retailer, Go Vita.
Kiwiherb Lung Care Spray is a certified organic, antioxidant-rich tonic made using New Zealand grown herbs, that supports the clearing of airborne pollutants from the lungs.
Phil has spent more than two decades studying the beneficial effects of herbs, including those with protective actions against airborne lung damaging and potentially carcinogenic compounds.
More details about how herbs can protect the lungs from bushfire smoke exposure can be found on Phil's personal blog: herbblurb.com. For more information on Kiwiherb, visit kiwiherb.co.nz.