DHBs increase funding for community pharmacy in 2020/21
+Unfiltered
DHBs increase funding for community pharmacy in 2020/21
Tuesday 18 August 2020, 02:51 PM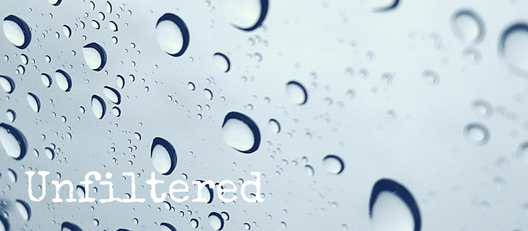 District Health Boards are forecasting a funding increase for the community pharmacy sector of more than $27.2 million in 2020/21, says DHB lead Pharmacy General Manager Planning and Funding Carolyn Gullery.
"DHBs are absolutely committed to supporting a sustainable community pharmacy sector to achieve equitable health outcomes, and support the needs of all New Zealanders,'' she says.
"The importance of the community pharmacy sector has been brought into sharp focus this year during the COVID-19 response, and DHBs are very grateful for the fantastic commitment to service shown by community pharmacies as the pandemic response continues.''
In total, DHBs are forecasting a spend of around $525 million in 2020/21 on community pharmacies.
The National Annual Agreement Review of the Integrated Community Pharmacy Services Agreement (ICPSA) has resulted in a cost pressure recognition of 2.84 per cent, forecast to be around $14.5 million which will be paid through the Additional Professional Advisory Services payment.
Additional APAS funding of around $300,000 will bring the total APAS forecast increase to $14.8 million.
This is on top of $12.4 million expected underlying growth in 2020/21.
"The APAS payment recognises the clinical services pharmacists provide to their patients that are not specifically linked to the dispensing of a medicine," Carolyn says.
"The equity adjustor applied to the APAS funding recognises the needs of Māori and Pacific people, and Community Service Card and High Use Health Card holders.''
Total APAS funding has been consolidated into a single pool of $32.8 million and will be calculated by market share. "We have simplified the calculation of the APAS payment this year, to give pharmacies greater certainty about how much they will be paid each month.
" National funding of $4.1 million will continue to be made available in 2020/21 for DHBs to commission pharmacy services to meet specific local needs.
DHBs have increased fees paid for influenza and MMR immunisations by 3.51 per cent, both backdated to 1 July.
The rise in fee is in addition to the 2 per cent increase in March, and the MMR Service Schedule has been added to the base ICPSA contract.
The ICPSA is an evergreen contract - it has no end-date and all current ICPSA contract-holders will continue to be funded whether they choose to sign the new Variation 2 (effective 1 October) or not.
However, providers who wish to access their share of the new $14.8 million APAS funding and increases in influenza and MMR rates, will need to sign Variation 2. Providers who remain on their current Variation cannot access the new funding.
The ICPSA National Annual Agreement Review process includes a review of the nationally consistent parts of the contract, and reasonable cost pressures. Participants in the Review this year included DHB and Ministry of Health representatives and the following provider representatives – Bargain Chemist, Chemist Warehouse, Countdown Pharmacy, Green Cross Health, Midland Community Pharmacy Group, Nirvana Pharmacy Group, the Pharmacy Guild of New Zealand, Pharmacy Partners and Pharmacy 547.
Details of the ICPSA Contract Variations offer can be found on the TAS website.