Community Pharmacy Leaders Forum to survey sector in response to new audit process
+Unfiltered
audit
Community Pharmacy Leaders Forum to survey sector in response to new audit process
Tuesday 27 November 2018, 10:56 AM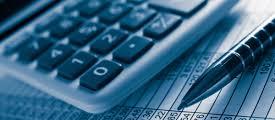 The newly implemented unannounced inspection auditing process is under review
Community Pharmacy Leaders Forum to survey sector in response to new audit process The Community Pharmacy Leaders Forum (CPLF) recently met as part of their on-going role to maximise opportunities for the community pharmacy sector.
One outcome of the meeting is the decision to survey the sector about their experiences with the newly implemented unannounced inspection auditing process.
"We endorse and support the audit objectives and focus on quality practices and patient safety," says CPLF Chair and Pharmacy Guild President, Graeme Blanchard. "The new audit process should take limited time and focus on safety improvements; however, we have received feedback from the sector that suggests these objectives haven't always been met.
Successful implementation of inspection audits is in the best interest of everyone involved. The anonymous survey will assist us with determining whether the new audit process is working as intended and if there is anything that we, as a group, can do to address pharmacists' comments. We will provide feedback in due course."
Other meeting topics included how CPLF can best support implementation of the Integrated Community Pharmacy Services Agreement (ICPSA), which came into effect on 1 October 2018.
All members confirmed that they would seek a standard DHB approach to resourcing and funding of local community pharmacy groups, and also endorsed the respective CPLF members' roles to best support ICPSA implementation. In anticipation of the first National Annual Agreement Review (NAAR) meeting on 3 December 2018, CPLF members also agreed on the range of issues that should be put into the first agenda.
"CPLF will run a nomination process in early 2019 to select both national and local ICPSA representatives as well as the additional sector representative allowed for on the Expert Advisory Group," says Graeme. "We encourage any forming Community Pharmacy Groups to notify the Guild so that we can provide support if required."
The CPLF plans to meet again in February 2019.