'Antibiotic Amnesty:' Together we can keep antibiotics working
+Unfiltered
'Antibiotic Amnesty:' Together we can keep antibiotics working
Thursday 14 November 2019, 04:10 PM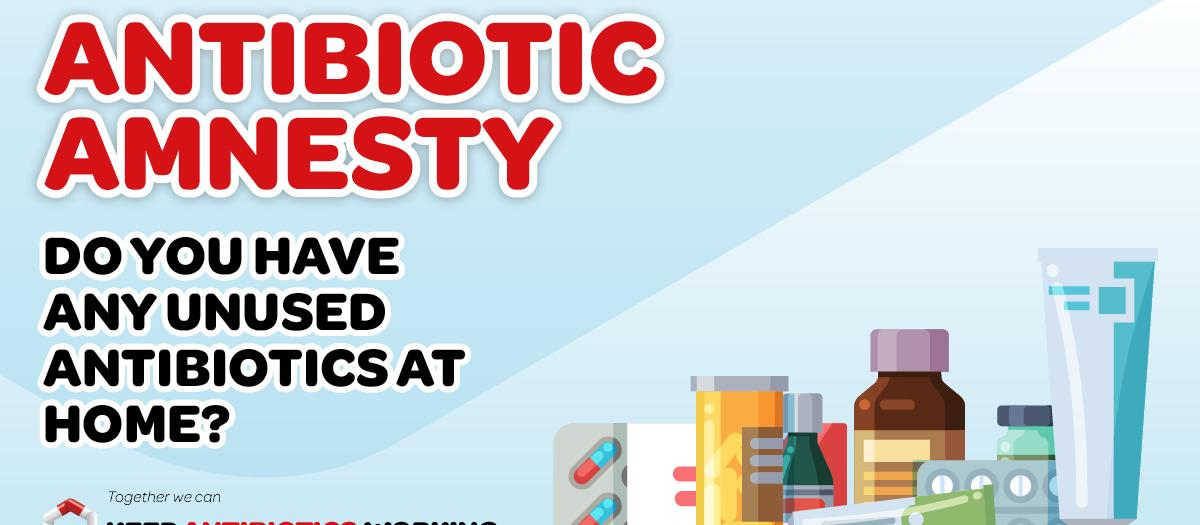 This year for World Antibiotic Awareness Week which starts on Monday 18th November, the Pharmaceutical Society of New Zealand is providing resources for pharmacies to run an 'Antibiotic Amnesty' to help raise public awareness of antimicrobial resistance and wise use of antibiotics.
"Antibiotic resistance is one of the biggest threats to global health. During World Antibiotic Awareness Week, it's timely to bring more awareness to this important issue and remind people what they can do to help. Together we can keep antibiotics working," says Richard Townley, Chief Executive of the Pharmaceutical Society of New Zealand.
The 'Antibiotic Amnesty' involves participating pharmacies displaying posters encouraging patients to return old and unused antibiotics to the pharmacy for appropriate disposal.
Removing unused antibiotics from peoples' homes reduces the chance that the antibiotics are used later inappropriately, for example - for a viral infection or shared with other family members.
The Amnesty will also provide opportunity for conversations in the pharmacy about wise use of antibiotics and where to find more information about how to help prevent antibiotic resistance.
The Society has worked with the Ministry of Health and specialist antimicrobial stewardship pharmacists on developing the resources for pharmacies to be able to run the Amnesty.
Resources include posters and flyers for printing and display in the pharmacy as well as educational opportunities for pharmacists wanting to undertake further learning in this area, and information for pharmacy staff to prepare for the promotion.
The Society is encouraging participating pharmacies to collect basic data about the quantities of antibiotics returned and have created a data collection form for this purpose.
The Amnesty will 'officially' begin on Monday 18th November (the beginning of World Antibiotic Awareness Week 2019) and pharmacies are being encouraged to record the quantities returned until the end of December 2019.
The concept of an 'Antibiotic Amnesty' has come from the Imperial College Healthcare NHS Trust/Imperial College in London, UK where they have taken place in conjunction with World Antibiotics Awareness Week since 2015.
More information on antibiotic resistance and the work the Ministry of Health and a range of other agencies and organisations have underway is available on the Ministry's website: health.govt.nz/antibioticresistance