100,000 Kiwis undiagnosed with life threatening condition
+Unfiltered
100,000 Kiwis undiagnosed with life threatening condition
Friday 1 November 2019, 10:28 AM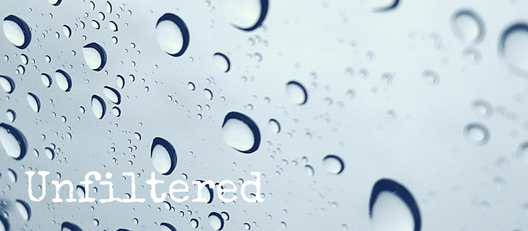 100,000 New Zealanders have diabetes but don't know it.* That's 100,000 Kiwis who don't know their lives & limbs are at risk.
This November, Diabetes NZ is teaming up with key organisations to help find the 100,000 Kiwis with undiagnosed type 2 diabetes. With the theme It's About Time, Diabetes Action Month runs for all of November.
"We're urging everyone to take the time to find out if you could be one of the 100,000 undiagnosed Kiwis this Diabetes Action Month," says Heather Verry, CEO of Diabetes NZ.
"A simple blood test could change your life – and life expectancy. The sooner you are diagnosed, the better opportunity you have to live well with diabetes."
Diabetes NZ will be visiting Auckland markets, workplaces and communities to provide diabetes tests for those at risk of type 2 diabetes. This will be run as an Auckland pilot for 2019, with the aim to diagnose as many people as possible in the nation's biggest city throughout the month.
Auckland City Council, Countdown Pharmacy and Procare are getting involved in the campaign to host a mobile awareness vans offering blood tests for staff and community members at various Auckland throughout November. For more details of events and to find where the mobile awareness van will be in November see www.diabetes.org.nz
"It's about time we found the 100,000 New Zealanders who don't know they have type 2 diabetes, before they suffer from life-threatening complications," says Ms Verry.
Unchecked, type 2 diabetes can cause strokes, blindness, loss of limbs or even death – but it doesn't have to. Early diagnosis and the right management and support can reduce risk of complications and hospitalisations.
What is type 2 diabetes?
Type 2 diabetes is a condition whereby the pancreas either fails to produce insulin, or for the body fails to respond to insulin – a hormone that is needed to keep blood glucose at a healthy level. The condition develops over time, causing an increase in blood glucose levels in the blood. This damages parts of the body including nerves of your eyes & feet, kidneys and heart.
Symptoms of type 2 diabetes aren't always obvious, and some people have no symptoms at all which can make the condition seem less serious than it is. However, even if you don't experience symptoms, diabetes is causing serious damage in the background.
Symptoms can include feeling unusually thirsty, needing to urinate more often, having infections that take a long time to heal, blurry vision, feeling tired with low energy, or unexpected weight loss. You might have one symptom, more, or none at all – the only way to truly know if you have type 2 diabetes is to have a blood test.
"When you have undiagnosed type 2 diabetes you may have been unwell for some time but not known what the problem was. It can be a relief to get a diagnosis but a shock to find out it's diabetes, so support is essential."
Diabetes NZ offers support and guidance for people with diabetes to navigate the healthcare system and ensure the right care is in place to live well.
Diabetes NZ also works alongside champion sponsors Equal, Fitbit and Anytime Fitness to support those with diabetes and to raise awareness in Diabetes Action Month for 2019.
Are you at risk?
Type 2 diabetes can affect people from all walks of life, but those at higher risk include those who have a family member with the condition, people of Asian, Middle Eastern, Pacific or Maori descent aged 30 years or older and those of European descent over 40 years of age.
Other risk factors include having high blood pressure, being overweight, or having had gestational diabetes during pregnancy.
Kiwis can take a free Know Your Risk self-test online at www.diabetes.org.nz that indicates whether you should see a healthcare professional.
"A simple blood test is all it takes to know if you have type 2 diabetes and everyone who is at risk should be tested this Diabetes Action Month," says Ms Verry.
"It's about the health of New Zealand, and it's about time to take action."
Diabetes Stats and Figures – NZ
New Zealanders with diabetes: 253,480

New Zealanders with type 2 diabetes: 228,000 (based on 90% of all cases)

New Zealanders with undiagnosed type 2 diabetes: 100,000*
*The figure is based on estimates by the Ministry of Health.
About Diabetes NZ
Diabetes New Zealand is a charity that represents and supports people with diabetes. They have been around for over 50 years and have a national office in Wellington, and branches across the country with staff and volunteers who help people live well with diabetes.