Moonlight dash pays off for stargazing GP
+Pictured
PICTURED
Moonlight dash pays off for stargazing GP
Thursday 1 February 2018, 02:31 PM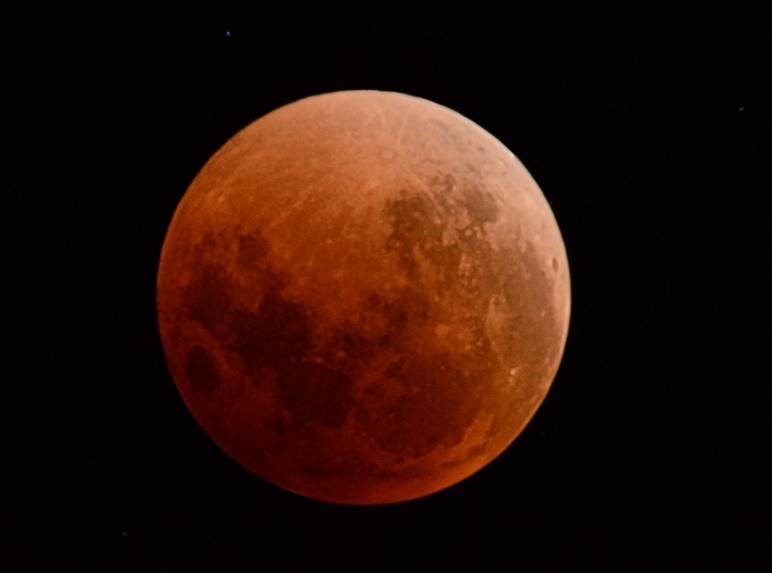 Skies cleared in time for Stephen Voss to capture images of the stunning super blue blood moon eclipse [picture: Stephen Voss]
A last-minute dash to the Hawke's Bay by Invercargill GP and amateur astronomer Stephen Voss paid off with stunning shots of the lunar eclipse. 
With tropical Cyclone Fehi bearing down on the South Island, Dr Voss yesterday jumped on the first plane to head north for clearer skies. 
Dr Voss and fellow astronomer Ian Griffin, director of Otago Museum, found an elevated view inland from Napier that seemed ideal, until the clouds moved in just before the eclipse began, he says. 
"Then we had to make an 11th-hour decision to relocate. Of course, it was dark by then, and we didn't know the territory, so it involved driving around with my head out the window shouting, "There's a patch there that looks okay, go that way." 
Fortunately, luck was on their side, and with the totality of the lunar eclipse lasting well over an hour, they had time to re-set up around 2am and get the shots they wanted, says Dr Voss.