CLASStime: Meeting the needs of Māori
+Class
CLASStime: Meeting the needs of Māori
Saturday 1 May 2021, 12:15 AM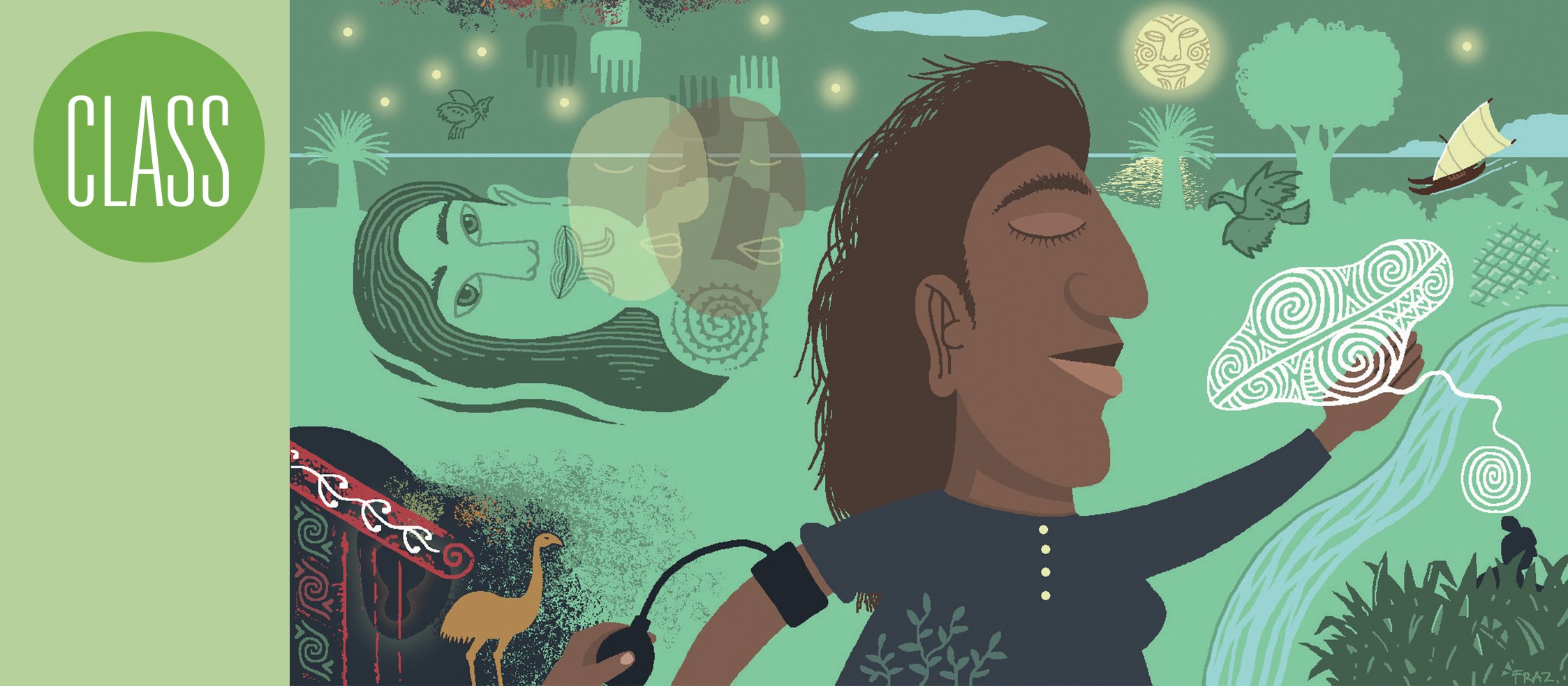 Māori attitudes to healthcare today are deeply rooted in New Zealand history. In this article, Deborah Bassett-Clarke discusses some reasons why the current model of pharmacy practice does not always meet the needs of Māori and may actually cause health inequities. Understanding these factors is an important first step to improving outcomes for Māori
Our suite of CLASS activities provides meaningful independent and peer group learning that you can put into action, while helping you complete your an
,
CLASS_roadmap
References
Archives New Zealand. Te Tiriti o Waitangi – The Treaty of Waitangi. tinyurl.com/ArchivesTeTirititinyurl.com/ArchivesTeTiriti
Riseborough H. Days of darkness: Taranaki 1878-1884. Auckland, NZ: Penguin; 2002.
Chamberlain MO. Whenua. Kaingaroa, NZ: SHIHvillage Publications; 2011.
Ruakere BT. The experience of living with bowel cancer for Māori in the Taranaki. DHSc thesis, Auckland University of Technology; 2016. orapp.aut.ac.nz/handle/10292/10559
Sachdev P. The New Zealand Māori and the contemporary health system: response of an indigenous people to mainstream medicine. In Okpaku SO (Ed), Clinical Methods in Transcultural Psychiatry. Washington, DC: American Psychiatric Press; 1998.
Bassett-Clarke D, Krass I, Bajorek B. Ethnic differences of medicines-taking in older adults: a cross cultural study in New Zealand. Int J Pharm Pract 2012; 20(2):90–98.
Naidu R, Bassett-Clarke D, Tordoff J. Examining how parents and caregivers administer medicines at home. Master's thesis, University of Otago; 2016.
Metge J, Kinloch P. Talking past each other: Problems of cross-cultural communications. Wellington, NZ: Victoria University Press; 1979.
Te Karu L, Bryant L, Harwood M, et al. Achieving health equity in Aotearoa New Zealand: the contribution of medicines optimisation. J Prim Health Care 2018:10(1):11–15.
Norris P, McIntosh B, Tordoff J, et al. Poverty, medicines and health care: It's the little things… J Prim Health Care 2015:7(2):170–71.
Pharmac. Hauora Arotahi. tinyurl.com/HauoraArotahi
Health Quality & Safety Commission. A window on the quality of Aotearoa New Zealand's health care 2019 – a view on Māori health equity. tinyurl.com/HQSC-Window19
Personal communication with Tawhiti Kunaiti, Te Tihi team leader at THINK Hauora orientation days, 8–9 April 2021, Raukawa Marae, Ōtaki.
Pereira Gray DJ, Sidaway-Lee K, White E, et al. Continuity of care with doctors-a matter of life and death? A systematic review of continuity of care and mortality. BMJ Open 2018;8(6):e021161.
Hunter B. Indigenous Social Exclusion: Insights and Challenges for the Concept of Social Inclusion. Family Matters 2009;82:52–61.
Bassett-Clarke D. Cultural competency or cultural safety: Check box mentality or genuine understanding? New Zealand Pharmacy Journal 2009;2(2):18–25.
Tate H. Towards Some Foundations of a Systematic Māori Theology – He tirohanga anganui ki ētahi kaupapa hōhonu mō te whakapono Māori. PhD thesis, Melbourne College of Divinity; 2010. tinyurl.com/TatePhD2010
Gawande A. Being Mortal: Illness, Medicine and What Matters in the End. London, UK: Profile Books Ltd; 2015.